10 Easy Tips for a Healthier Heart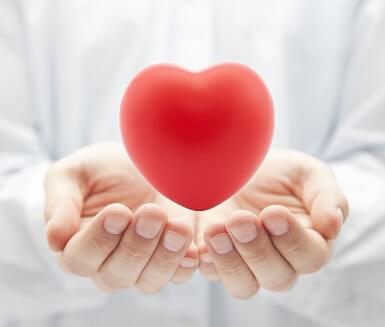 1

/

20

SLIDES
Simple Heart-Smart Tips to Reduce the Deadly Risk of Heart Disease
Simple Heart-Smart Tips to Reduce the Deadly Risk of Heart Disease
Congratulations! If you've decided today to take better care of your heart health and reduce your risk of heart attack, stroke and heart disease, you've made an important decision that thousands tragically fail to make until it's too late.
Every year, about 735,000 Americans have a heart attack. More than 47% of sudden cardiac deaths (or, over 345,000 fatal heart attacks) happen outside a hospital, suggesting many people with unhealthy hearts wait too long before acting on the early warning signs of heart attack, which include:
chest pain
upper body pain or discomfort in the arms, back, neck, jaw or upper stomach
shortness of breath
nausea, lightheadedness or cold sweats
As the leading cause of death for men and women worldwide, heart disease claims the lives of over 600,000 Americans every year.
To put this in perspective: That's 1 in every 4 deaths.
However, you've made a smart decision to take care of your heart health before you become just another statistic. So let's get you started.
Here are 10 easy tips you can use today to improve and maintain optimal heart health.
IMPORTANT MEDICAL NOTE: If you're taking prescription statin drugs to manage cholesterol and you're experiencing weakness and fatigue, make sure you read Tip #9. Your doctor may not have told you that statins can rob you of a vital heart-health nutrient.