7 Top Reasons Why New Year's Weight-Loss Resolutions Fail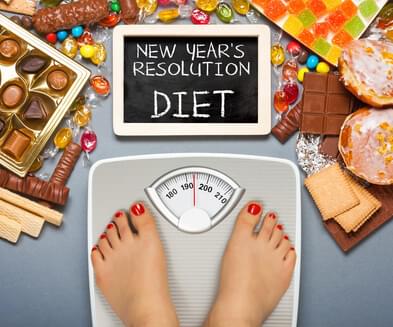 1

/

20

SLIDES
Fast-Track Your Success With These Weight-Loss Tips That Actually Work
Fast-Track Your Success With These Weight-Loss Tips That Actually Work
Every New Year's Eve, millions of people promise themselves, "This is the year I'm finally going to lose weight!" (Yes, they even include the exclamation mark.)
Gym membership enrollments soar. Diet and weight-loss books fly off the shelves and people get serious about kicking their pudge to the curb.
However, when February/March rolls around, those unwanted pounds return (if they've left at all).
If this sounds familiar, you're definitely not alone.
According to studies, roughly 40% of Americans make New Year's resolutions, and about 21% of them are weight-loss resolutions. Yet roughly 80% of people abandon their weight-loss resolutions by February/March, despite good intentions to keep them. In fact, studies show that many would-be dieters more than double their calorie intake in the first few months of the New Year.
The Good News: You can easily turn the odds in your favor and keep your resolution to lose the weight you want—even if you've tried and failed at weight loss before.
SPOILER ALERT: It has nothing to do with killer ab crunches or starving yourself on rabbit food.
Here are 7 top reasons why New Year's weight-loss resolutions fail and what you can easily do today to turn resolve into spectacular weight-loss success.