8 Important Things People May Not Know About Healthy Blood Pressure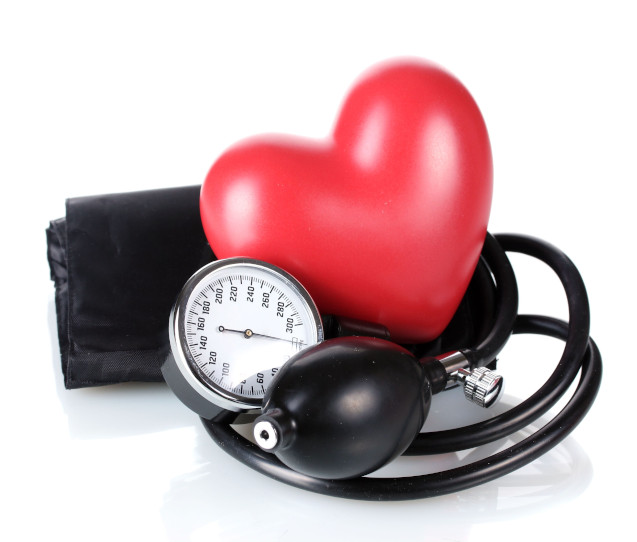 According to statistics, around 67 million Americans have high blood pressure which makes them prone to heart attack and stroke. However, 20% of them have no idea that they have high blood pressure. This is because not everyone is aware of some important facts about keeping healthy blood pressure. Learn more about them in this article.
1. Gaining a little weight can already affect your numbers
According to a recent study by Mayo Clinic, people who gained 5 percent of their body weight in eight weeks saw an average increase of 4 mm Hg in their blood pressure. Those who gained weight in their belly experienced even higher increases. To keep your blood pressure healthy, it's important to eat a balanced diet and maintain a healthy weight.
2. Taking tests with only one arm may not be enough
Usually, doctors check blood pressure in one arm only. However, according to a study, reading blood pressure from both arms enables you to identify people with higher risks of heart disease.
Researchers based this on their data analysis of over 3,400 patients for 13 years. 10% of the participants showed higher systolic readings in one arm. Those with 10 points or more discrepancies had a 38% higher risk of stroke, heart attack, and other coronary events.
3. Your home monitor may not be accurate
More people are checking their blood pressure at home as it can keep them motivated to have a healthy lifestyle. However, home monitors may be inaccurate. Those inaccuracies may lead to having too much or too little blood pressure medication. To ensure that you're getting the right reading, it's important to take your home monitor to your doctor and have it validated.
When taking readings of your blood pressure at home, take note of these things to get accurate results
Avoid caffeinated or alcoholic beverages and smoking 30 minutes before taking the test.
Before the test, sit quietly for five minutes with your feet on the floor and your back supported.
Your elbow should be at the level of your heart when taking the test.
The blood pressure cuff should cover bare skin.
Take two readings. If they are close, use their average. If not, repeat the test and use the average of the three readings.
If the reading is too high, relax for a bit then try again.
You should record the results of the test as well as the time and day it was taken.
4. Your blood pressure may be lower
According to a study by the University of Exeter, when a nurse takes your blood pressure, the systolic pressure is, on average, seven points lower than when a doctor does the test. It's called white coat hypertension, and you may ask your doctor about it before changing or starting a prescription.
5. Wrist cuffs or finger monitors are usually inaccurate
If you want to have a home blood pressure monitor, it's better to use a device with a cuff for your upper arm. Finger and wrist monitors are usually less reliable when taking blood pressure. Another thing to note is the size of the cuff you're using. If it is too small or too big for your upper arm, the readings you get may not be accurate. It's better to get monitor recommendations from your doctor.
6. Regular check up with your doctor can keep your blood pressure under control
According to a study, those who had a check-up with their doctor at least twice a year were three times more likely to maintain a healthy blood pressure than those who only visit once a year. The researchers found that visiting a doctor is the strongest predictor of blood pressure control.
7. Probiotic supplement can help lower your blood pressure
According to an Australian study about these friendly bacteria, people who took probiotic supplements had a decrease in their systolic blood pressure by an average of 3.56 mmHg and diastolic blood pressure by an average of 2.38 mmHg. These effects were experienced by those who took the supplement for eight weeks or more. Probiotics may help reduce blood pressure because of its other positive effects on health like improving cholesterol, regulating the hormone system that regulates blood pressure, and reducing blood glucose and insulin resistance.
8. Exercise can keep your arteries healthy
A study has shown that those men with a sedentary lifestyle developed early signs of high blood pressure in their mid-40s. On the other hand, those who were fit didn't start developing high blood pressure for another decade. Cardio exercises can help your heart pump blood more efficiently and eliminate sodium from the body.