Add A Decade To Your Life By Keeping A Healthy Diet And Exercising Regularly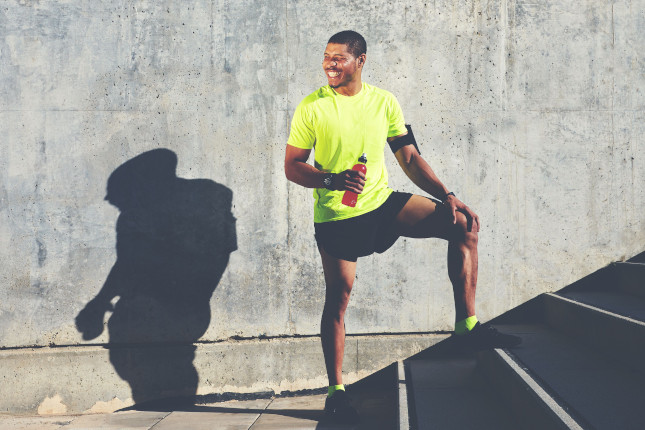 All of us want to live a long happy life.
To make that happen, one must aim to live a healthy lifestyle early on.
A recent study tells us that to increase the chance of reaching old age without any serious health issues we need to prioritize certain lifestyle factors1.
We know that physical activity, diet, weight management, smoking, and drinking habits affect our lifespan and the risks of getting chronic diseases. However, this study tells us how the combination of these factors can increase your odds to have a long and healthy life.
Dr. Frank Hu, the lead study author of the study, and his team wanted to see whether these factors can increase life expectancy free of chronic health issues like cancer, diabetes, and cardiovascular disease. They looked into the effects of these health factors on people's lifespan and healthspan.
The study
The research used data from 73,000 registered female nurses and 40,000 male health professionals in the United States. These participants didn't have diabetes, cancer, or cardiovascular disease when they started.
Throughout the study, the participants were routinely assessed for more than 20 years. They checked new diagnoses from cancer, type 2 diabetes, and cardiovascular diseases. Their age, ethnic background, family medical history, and other factors were also considered in this research.
The 5 lifestyle factors
To calculate a healthy lifestyle, the study used five factors to determine if a person has a low-risk of getting serious illnesses. It includes never smoking, getting at least 30 minutes of physical activity daily, moderate alcohol intake, maintaining a moderate weight or a BMI less than 25, and a balanced diet.
A participant can get a score ranging from 0 to 5 based on these five factors. A higher score represents a healthier lifestyle.
For 50- year-old women who observed none of these low-risk lifestyle factors, they got 24 years free from cancer, heart disease, and diabetes. On the other hand, those women who followed four or five of the factors get 34 years.
50-year-old men who didn't adopt any of the lifestyle factors had 24 years of life expectancy free from chronic diseases. For those men who practiced four to five of these factors, they got 31 years.
Smoking and weight management
According to the study, those participants who smoked and have obesity (those with a BMI 30 or higher) had the lowest chance of a disease-free life at age 50.
Hu said that it's critical for smokers to stop smoking, and for people with obesity to lose weight as early as possible if they want to decrease the risks of getting serious diseases when they grow older. Of course, they also have to eat a healthy diet, drink in moderation, and be more physically active.