Keep Your Brain Younger With These 15 Habits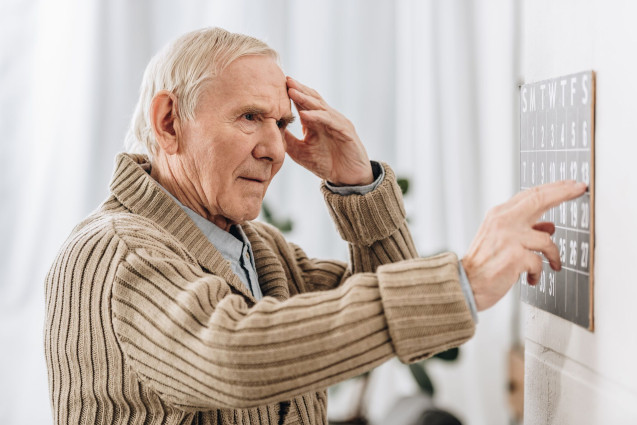 Aside from your body, you also must keep your mind healthy. Most people tend to forget that they have to take care of their brain health too. After all, it's what controls the rest of the body. The thing is, your brain also experiences changes as you age normally. You may notice being more forgetful or having a slower cognitive function. That's because some regions in your brain may shrink, the blood flow in your brain may lessen, and neuron communication may decrease.1 If your brain's not healthy, you may have higher risks of dementia and Alzheimer's disease. According to the Alzheimer's Association, 5.8 million Americans are living with this disease.2
Fortunately, there are things you can do to delay the aging of your brain. By staying active, continuously learning, and living a healthier lifestyle, you can slow down your cognitive decline. Here are the things you can do to keep your brain sharp and healthy:
1. Get physical exercise
Exercising isn't just good for the heart, bones, and muscles. It is also beneficial for your brain health as it promotes the development of new nerve cells. It also boosts the synapses or connections between brain cells. Doing physical activities can also reduce mental stress, lower blood pressure, and balances sugar balance which benefits both your heart and brain.
A study has shown that women who do cardiovascular exercises have an 88% lower risk of dementia compared to those women who are not as fit.3 Symptoms of dementia also began 11 years later for women who are physically fit.
2. Have a balanced diet
Following a healthy diet can help your mind stay sharp. According to a study, those people who have a balanced diet have lower risks of Alzheimer's disease. There is a thing called MIND diet wherein you eat three servings of salad every day to promote brain health. Foods that can help keep your brain healthy are green leafy vegetables, berries, fish, olive oil, poultry, beans, and wine.
3. Control your blood pressure
Your blood pressure is also linked to your brain health. Hypertension or high blood pressure can increase the risk of cognitive decline as you grow older. To keep your mind healthy, monitor and control your blood pressure. Limit your alcohol intake and quit smoking to keep it as low as possible.
4. Improve cholesterol levels
If you have high levels of LDL (bad) cholesterol, you may have a higher risk of having dementia as you age. To keep your cholesterol level balanced, be sure to eat right and maintain a healthy weight.
5. Improve blood sugar
Another disease linked to brain health is diabetes. It can also increase the risk of dementia. Keep your blood sugar balanced by eating right and exercising regularly. If you need medication to control your blood sugar level, it is recommended to consult with your doctor.
6. Avoid drinking alcohol
Drinking too much alcohol can age your brain faster. A research studied the link of cognitive decline and drinking alcohol by using rats to model with a blood alcohol level of 0.08%. The "drunk" rodents showed a 40% drop in the production of nerve cells in the brain's hippocampus, which is the region responsible for learning.4
7. Quit smoking
According to research, smoking tobacco can give you higher risks of developing Alzheimer's disease.5 Vascular dementia and Alzheimer's disease are both linked to the vascular system, which is your heart and blood vessels. Smoking is known to increase risks of vascular problems like stroke and small bleedings in the brain, both are risk factors of dementia. The toxins found in cigarette smoke also increase oxidative stress and inflammation, which are connected to the development of Alzheimer's disease.6
8. Care for your emotions
Other things that can age your brain faster are stress, depression, anxiety, and exhaustion. Those people who experience this may have poor cognitive function. That's why it's important to prioritize your mental health as well.
According to a study, people who experience anxiety have a higher risk of faster brain aging. Those with mild anxiety has 33% more chance of developing Alzheimer's disease, 78% for people with moderate anxiety, and 135% for those with severe anxiety.7
9. Wear helmet
This may seem obvious, but not a lot of people take wearing a helmet and other protective gear seriously. When you're doing extreme sports, make sure your head is protected to prevent major brain injury. According to research, those who experienced a traumatic brain injury (TBI) can have a 25% greater risk of dementia compared to those without it.8
10. Be sociable
You better stop canceling plans with your friends if you want to stop your cognitive decline. According to studies, stress has a connection with brain problems, and socializing more can prevent that.9 Those who are more sociable have a 47% decrease in their brain aging rate. Being with friends, family, and loved ones is associated with lower blood pressure, lower risk of dementia, and longer life expectancy.
11. Protect your hearing
Yes, your ears are also linked to your brain health. According to research, senior citizens who lost their hearing have higher risks of dementia.10 This could be because hearing loss can lead to social isolation or the struggle to hear can exhaust the brain.
12. Stimulate your mind
Instead of watching TV all day, opt for an activity that can stimulate your mind. Research shows that cognitive training that tests the memory and information processing can slow down cognitive decline.11 You can try to solve word puzzles and math problems or other activities that require mental effort like painting.
13. Learn new things
They say learning never stops. That should be true for you if you want to have a healthier brain. Aside from doing cognitive training, exercise your mind by learning new things. You don't have to go back to school if you're too busy. You can learn new ideas and concepts by reading an article or two during your free time.
14. Sleep regularly
Another thing that people usually take for granted is sleeping. However, it is one of the best things you can give your body. Getting sufficient and undisturbed sleep regularly can do wonders for your brain. A study has shown that people who slept for fewer hours are more prone to quicker cognitive decline.12 Proper sleep can also give you a memory boost and keep your mind sharper.
15. Avoid air pollution
Your environment can also affect your brain health. Research has shown that people who are exposed to air pollution are more prone to cerebrovascular damage and cognitive impairment.13 Not everyone can just move to the suburbs immediately. However, spending time with nature may still help protect your brain and lower inflammation.14