Keep Your Triglyceride Levels Healthy Naturally With These 13 Tips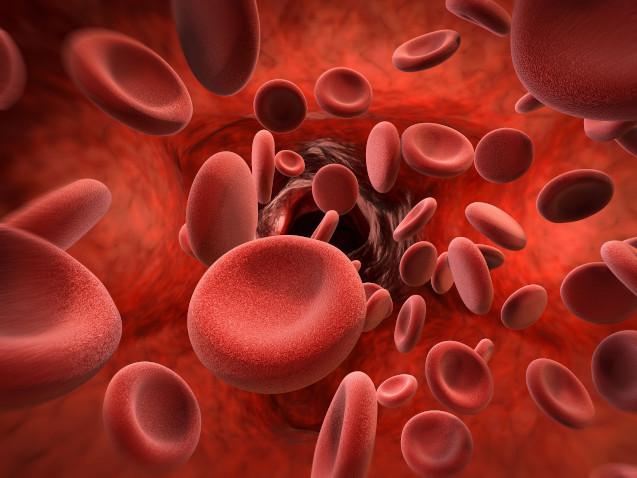 You usually hear triglycerides during your physical tests. You may not pay attention to it that much, but it's a very important measurement for your heart health. Triglycerides are a type of fat lipid found in your bloodstream. Every time you eat, your body turns unused calories into triglycerides, and stores it in your fat cells.
Having high triglyceride levels in your blood can mean a higher risk of heart disease. If you have high triglycerides, it can also be a sign of type 2 diabetes, metabolic syndrome, hypothyroidism, and certain rare genetic conditions.
Here are measurements for triglycerides:
Normal - less than 150 mg/dL
Borderline high - 150 to 199 mg/dL
High - 200 to 499 mg/dL
Very high - 500 mg/dL or more
There are different ways to keep your triglyceride levels healthy. You don't have to medicate right away to keep it low (unless it's recommended by your physician). Just follow these 13 natural ways to help control your triglycerides and keep your heart healthy.
1. Exercise regularly
Triglycerides are created when your body has excess calories, so the best way to keep it low is to get physical. Exercising is the best way to burn more calories. According to the American Heart Association (AHA), vigorous activities can lower your triglyceride level by 20%.1 The Center for Disease Control and Prevention (CDC) also states that adults need 150 minutes of physical activity weekly to maintain a healthy triglyceride level.2
2. Eat fewer calories
Don't let your body produce more triglycerides by cutting back on your calorie intake. Make sure that you're only eating calories that you can burn. Even if you're eating healthy meals if they are more than what your body needs, they can still raise your triglycerides. Monitor your calorie intake per meal, and simply don't eat when you're not hungry.
3. Lose weight
Keeping a healthy weight can also help you maintain a low triglyceride level. Reducing your weight by 5-10% can already lower your triglycerides to 20-30%. Get recommendations from your nutritionist to help you shed weight healthily.
4. Eat regularly
If you think skipping meals as much as you can help you lower your triglyceride levels, then you may be doing more harm to your body. Not eating regularly can cause spikes and sudden drops in your blood sugar. This can increase the risk of insulin resistance, which may lead to an increase in your triglyceride levels. The key is to have a regular eating pattern and eat balanced meals.
5. Choose nuts for your snacks
Love snacking? Then opt for a healthier option by choosing nuts like almonds, walnuts, pistachios, and the likes. They contain fiber and unsaturated fats that can help reduce your triglyceride levels.
6. Eat more soy
Soy comes from the plant family of legumes, and they can help in protecting you against heart diseases. Consuming soy for 12 weeks can help cause a drop in your triglycerides. It is also a great replacement for animal protein.
7. Avoid unhealthy fats
Unhealthy fats like trans-fat can raise your triglyceride levels and increase risks of heart diseases. To avoid it, eat less saturated fats, which can be found in meats and dairy products. Consumption of processed foods must also be limited.
8. Eat healthy fats
Of course, not all fats are bad for your health. Monounsaturated and polyunsaturated fats can help in reducing your triglyceride levels. They are found in avocados, olive oils, and fatty fishes.
9. Increase your intake of Omega-3s
As mentioned earlier, fatty fish can be good for your triglyceride levels. Choose salmon steak over beef at least twice a week to reduce your triglycerides. They have high levels of omega-3 fatty acids, which are beneficial for your overall health.
10. Consumer more fiber
A low-carb diet can help lower your triglyceride levels. However, you don't have to completely avoid carbs. Just eat more whole grains and fruits with high levels of nutrients and fiber. Fiber can help reduce the absorption of sugar and fat in the small intestine.
11. Intake less sugar
Eating foods high in sugar can cause a spike in your triglyceride levels. Limit your sugar intake to no more than 10% of total calories to ensure a healthy blood sugar level. You must also watch out for hidden sugars in your food. Those ingredients that end in "ose" like sucrose, fructose, lactose, and dextrose are also sugar.
12. Limit your alcohol intake
Drinking alcohol can raise your triglyceride levels. It is also linked to high blood pressure, obesity, and diabetes. It contains a lot of empty calories and sugar. When not used, they can become triglycerides in your blood.
13. Eat less refined carbs
White bread, pasta, cakes, sweets, and cereals are considered refined carbs. They are sugar and grains that have been stripped of nutrients, fiber, and bran. Eating too much of this type of food can also cause a spike in your triglyceride levels.