The Sweet Side of Dark Chocolate: How It Helps Reduce Blood Pressure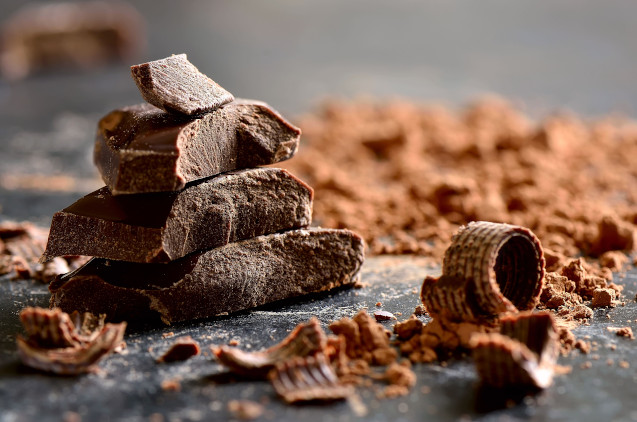 People usually think that if you want to stay healthy, you must avoid good-tasting food. However, that is not the case all the time. With proper preparation and knowledge, you can still enjoy a hearty meal and stay healthy. One example is everyone's favorite dessert: chocolates.
Every year, Americans spend about $22 billion on this tasty treat. Aside from being sweet, chocolates are not commonly considered healthy. However, research has shown that its bitter version, dark chocolate can help lower blood pressure, cut down bad cholesterol, and prevent diabetes.
Flavonoids in Dark Chocolates
The reason behind dark chocolate's health benefits is the antioxidant called flavonoids. This heart-healthy compound is also found in some fruits, vegetables, and tea, but it's notably abundant in cocoa solids. It can help stop blood clots, reduce high blood pressure, boost blood flow to the heart, and prevent risks of heart attack and stroke.
Milk chocolate also contains flavonoids. However, it only has 15 to 16 mg per 100 grams, compared to dark chocolate's 46 to 61 mg. That's why it's recommended to eat unsweetened chocolates. Added sugar and other commercial processing can reduce the health benefits of dark chocolate.
Dark Chocolate and Blood pressure
According to studies, the flavonoids in unsweetened chocolate can cause dilation of the blood vessels. It can stimulate the lining of arteries to produce nitric oxide, which relaxes the arteries and lower the resistance to blood flow. This leads to a reduction in blood pressure.
Another research found out that dark chocolates containing 50-70% of cocoa lowered blood pressure in all the 1,106 participants of the study, even in those with hypertension. This shows that cocoa consumption can prevent risks of cardiovascular diseases and high blood pressure.
Dark Chocolate and Cholesterol
Aside from controlling blood pressure, dark chocolate can also cause a small decrease in LDL (bad) cholesterol, while significantly increasing HDL (good) cholesterol, according to studies.
Because dark chocolate is abundant in powerful antioxidants, it helps protect lipoproteins against oxidative damage, and help lower oxidized LDL cholesterol.
Dark Chocolate and Diabetes
Lastly, studies also show that dark chocolate is good for those with diabetes. Researchers found out that it can reduce insulin resistance, which leads to lower risks of diabetes and heart diseases.
While these studies prove that you can enjoy this tasty treat, especially during the holiday season, it is important to monitor your chocolate consumption. Everything too much can be bad for your health. Enjoy the benefits of dark chocolate by matching it with a balanced diet and a healthy lifestyle.