Beat Your Blood Sugar With Bananas Now!
It is important to keep blood sugar levels as stable as possible when you have diabetes. And the simple act of avoiding or minimizing foods that cause big blood sugar spikes is essential.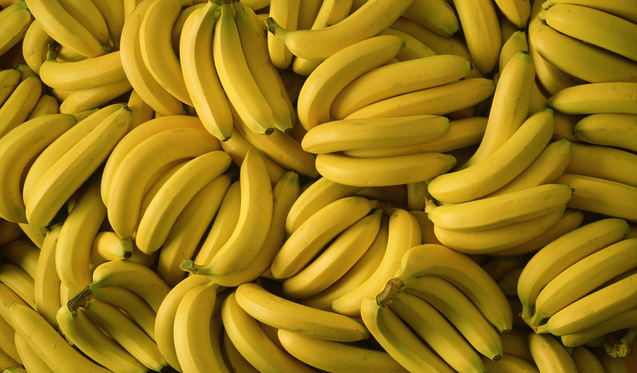 Botanically considered a berry, bananas are generally considered a healthy fruit. They are, however quite high in both sugar and carbohydrates, the main nutrients that raise Blood Sugar levels.
So, should you be eating bananas if you have Diabetes? How do they affect your Blood Sugar?
Most of the calories (93%) in bananas come from carbohydrates. These carbs are in the form of sugar, starch and fiber. A single medium-sized banana contains 14 grams of sugar and 6 grams of starch, so yes, they are high in carbs which can cause Blood Sugar levels to rise more than other nutrients. What should be mentioned though is that bananas also contain fiber, which may reduce Blood Sugar spikes!
A medium-sized banana would contain about 3 grams of fiber.
Everyone (not just Diabetics), should eat adequate amounts of dietary fiber due to its potential health benefits. Fiber is especially important for people with Diabetes, as it can help slow the digestion and absorption of carbs.
This can reduce Blood Sugar spikes and improve overall Blood Sugar control.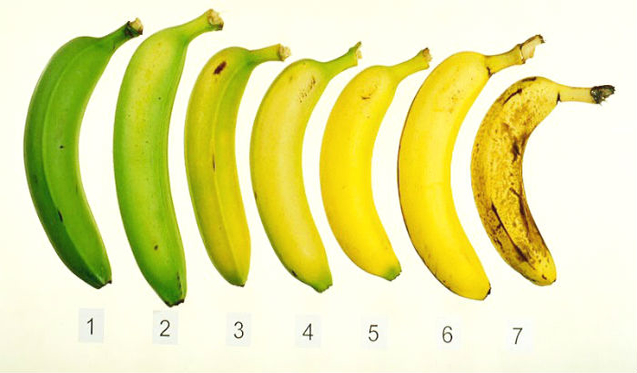 Green or unripe bananas contain less sugar and more resistant starch. These resistant starches are long chains of glucose (starch) that are "resistant" to digestion in the upper part of your digestive system. This means that they function in a similar way as fiber, and won't cause a rise in Blood Sugar levels.
However, they may help feed your gut flora (the friendly bacteria in your gut), which has been linked to improved metabolic health and better Blood Sugar control.
Yellow or ripe bananas contain less resistant starch and more sugar than green bananas, which is more quickly absorbed than starch. This means that fully ripe bananas have a higher Glycemic Index (GI) and will cause your Blood Sugar to rise faster than green or unripe bananas!
Ripeness/sweetness isn't the only factor when it comes to the amount of sugar in your banana. Size is also key as the bigger the banana, the more carbs you will be getting.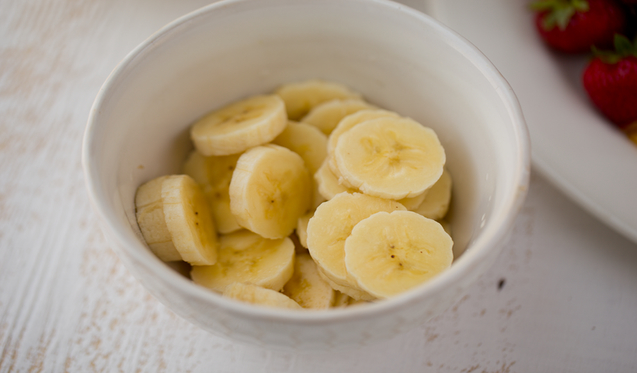 Here's the approximate amount of carbs in the different sizes of bananas:
Extra small banana (6 inches or less): 18.5 grams.
Small banana (about 6–6.9 inches long): 23 grams.
Medium banana (7–7.9 inches long): 27 grams.
Large banana (8–8.9 inches long): 31 grams.
Extra large banana (9 inches or longer): 35 grams.
If all these bananas were fully ripe, then their glycemic load would range from 11 for an extra small banana to 22 for an extra large banana.
Fruits like bananas are a healthy food that contains fiber, vitamins and minerals. If you are a Diabetic who likes bananas, these tips could help minimize their effects on your Blood Sugar levels:
Watch your portion size: eat a smaller banana (to reduce the amount of sugar you eat in one sitting).
Choose a firm, nearly-ripe banana: pick a banana that's not overly ripe (so that the sugar content is slightly lower).
Spread your fruit intake throughout the day: spread out your fruit intake (to help reduce your glycemic load).
Eat them with other foods: enjoy your bananas with other foods (such as nuts or full-fat yogurt, to help slow down the digestion and absorption of the sugar).
You might want to monitor how eating bananas affects your Blood Sugar and adjust your eating habits accordingly!
And if you feel like you need a boost, click here! <==
Dedicated to helping you achieve optimal health and wellness,