Bread & Hypertension: Everything You Need To Know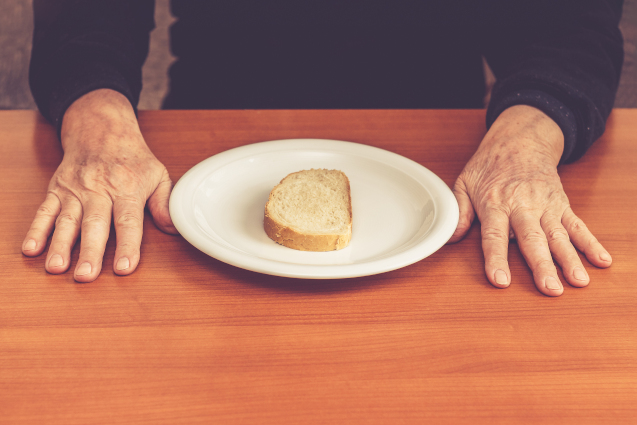 Yes. Bread can be sinister to individuals with high blood pressure (hypertension)!
Shocking, isn't it? The Centers for Disease Control and Prevention (CDC) says that 9 out of 10 Americans over 18 consume too much salt and the leading culprit is not French fries or pretzels—but slices of bread!
The truth is most manufactured bread you buy in supermarkets or bakers contains a lot of salt.
High levels of sodium in your bloodstream impairs your kidneys' ability to remove fluids. This extra fluid results in a higher blood pressure due to the extra strain on the delicate blood vessels leading to the kidneys.
And when eaten several times a day, the seemingly-innocent slice of white bread you have in your bread keeper can dramatically raise your daily salt intake. In fact, a single slice of white bread could contain as many as 230 mg of sodium, according to the CDC.
For Americans over the age of 51 (or have high blood pressure or diabetes), the CDC recommends a daily salt limit of 1,500 mg. Unfortunately, the average American consumes 3,266 mg (not counting salt added at the table), which is far above the recommendation.
CDC Director Dr. Thomas R. Frieden told the media in a telephone news conference: "Heart disease and stroke are leading causes of death in the United States and are largely dependent on the high rate of high blood pressure. One of the things that is driving blood pressure up is that most adults in this country eat or drink about twice the amount of sodium as is recommended. Most of that extra sodium comes from common grocery store and restaurant items and a very small proportion from the salt shaker at the table."
Frieden then recommended that individuals as well as food producers must voluntarily reduce the amount of salt in their food.
"People can choose how much food to add at the table," he said. "They can't take it out once it's there."
This means that if you eat a lot of bread, you could substitute by finding salt-free bread or make your own salt-free bread. Naan, fruit loaf or wholemeal bread can all be made salt-free.
High blood pressure: What Foods to Avoid
Apart from staying active (everyone should aim to do at least 150 minutes of moderate physical activity weekly) and losing a few pounds (when you're overweight the heart has to work harder to pump blood, raising blood pressure) simply knowing which foods contribute to high blood pressure—and avoiding them, is crucial.
1. Refined Carbs and Processed Grains
The most common sources of refined carbohydrates are white bread, white rice, white flour, sodas, pasta, breakfast cereals and added sugars. These have been stripped of almost all fiber, vitamins and minerals. Switch to whole grains instead as they are very high in dietary fiber.
2. Alcohol
If you must drink, limit consumption to no more than two drinks per-day for men and one drink per-day for women. Generally, a drink would either mean a 12-ounce beer, a 4-ounce glass of wine, or 1.5 ounces of liquor.
3. Soft Drinks
A 2-decade study in 40,000 men found that the men who drank at least one soda a day had a 20% higher risk of having—or dying from—a heart attack, compared to those who rarely consumed soft drinks.
4. Fried Foods
In a well-publicized study, participants who ate fried foods 4-6 times per week had a 39% increased risk of type 2 diabetes, and those who did 7 or more times a week had a 55% increased risk, compared to those who ate fried foods less than once a week.
5. Processed Meats
A 2-oz serving of processed meat contains 500 mg of sodium. If you cannot avoid eating processed & deli meats, limit your intake to two very small (2-3 oz) servings a week.
6. Trans Fats and Saturated Fats
Saturated fat can be found in chicken, red meat, dairy products and in some plant-based foods like coconut and palm oil. It can also be found in processed foods (i.e. pastries and biscuits) and food items that list ingredients like butter, palm oil (often simply called vegetable oil), meat and cheese. These foods should not go beyond 6% of your total calorie intake.
In Summary
Naan, fruit loaf or wholemeal bread are better alternatives to grocery-bought breads as they can be made salt-free. Regular physical activity & knowing which food items to avoid is also crucial for a healthy heart and for your well-being.
Healthy Habits Tip: Supplementing with Ceylon (Sri Lanka) cinnamon every day may also be good for heart health—especially in people with hypertension, according to the Journal of Clinical Nutrition. It was found that just by consuming half a teaspoon a day is enough to reduce one's blood pressure levels without the use of statin drugs.
Read more about a revolutionary product that works great to support heart health!