This Delicious Crop Will Help You Combat Hypertension!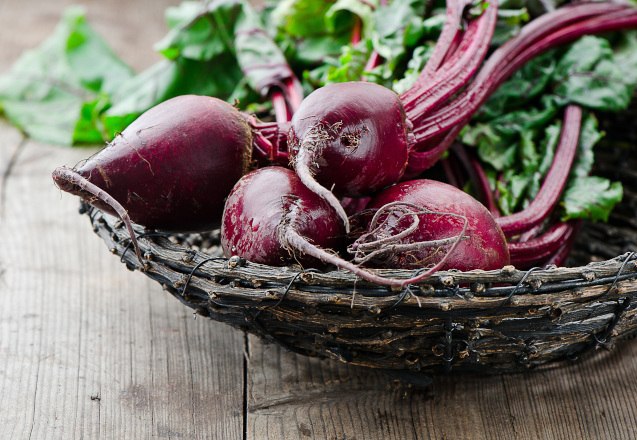 High blood pressure claims the lives of over 600,000 Americans annually—and 20% of Americans don't even know they have it!
Harvard University reports that high blood pressure (a.k.a. hypertension) causes 15% of deaths in America.
Hypertension is a serious medical condition that requires attention because it raises the risks of "silent killers" such as: heart attacks, stroke, cognitive decline, brain aneurysms and kidney failure.
The pressure in arteries increases constantly in a person with hypertension—making one's lifestyle choices crucial.
Beet the Beat
Research shows that diets rich in nitrites and nitrates can have positive health effects, including lower blood pressure levels.
The human body converts dietary nitrates—such as those from beetroots—into nitric oxide which then quickly helps open the blood vessels and lower down blood pressure.
In fact, studies show that beetroot juice actually helps to lower blood pressure in just 24 hours!
Potassium Too
According to the World Health Organization (WHO), more and more people all over the globe consume more salt than they actually need.
Eating high-sodium foods reduces the ability of your kidneys to remove fluids. The result is a higher blood pressure due to the fluid build-up and added strain on the delicate blood vessels leading to the kidneys.
High salt intake coupled with not having enough potassium in one's diet can contribute to high blood pressure and increase the risk of heart disease and stroke as potassium helps to lower blood pressure by balancing out the negative effects of sodium.
Simply put in three steps:
Salt causes water-retention.
Your kidneys help to control your blood pressure by controlling the amount of fluid stored in your body.
Potassium balances your fluid levels—the more fluid, the higher your blood pressure.
Dr. Theodore W. Kurtz, professor of laboratory medicine at the University of California, San Francisco says: "We've had these educational campaigns for years, but people aren't eating more Potassium, and the average salt intake in the US population in hypertensive people has actually increased. We need to come up with new ways of preventing salt-induced hypertension."
For those desiring to increase their potassium intake to help manage hypertension, beets may have an added advantage—a 100-gram serving of beetroot contains 325 mg of potassium.
Beets are also an excellent source of folate, with a cup (170 grams) already providing 34% of the Recommended Daily Intake (RDI).
Serving Suggestions
Studies show that the concentration of phytonutrients in beets (such as betalains), are in fact diminished by heat so if you must cook them, the recommended method is by steaming them for about 15 minutes. This is sufficient to maximize their nutrition and flavor.
To eat a beet, first you have to get rid of the skin by either peeling it raw or rubbing the skins off with a paper towel after steaming.
Here are the healthiest ways to eat beets:
Raw—Cube them and serve.
Steamed with goat cheese—Fill the bottom of the steamer with 2 inches of water and bring to a rapid boil. Add beets, cover, and steam for 15 minutes.
In a salad—Beets not only add color to a salad, they make it healthier too!
Juiced—Set up your juicer right now as this is the recommended preparation by the Journal of Nutrition. They add that drinking one glass of beetroot juice daily is enough to significantly reduce blood pressure in people with hypertension.
Optimal Health Tip: If you do not like beets, consuming Ceylon (Sri Lanka) cinnamon alternatively daily may also be good for heart health—especially in people with hypertension, according to the Journal of Clinical Nutrition. It was found that just by consuming half a teaspoon a day is enough to reduce one's blood pressure levels without the use of statin drugs.
Read more about a revolutionary product that works great to support heart health!