Craving Chocolate? You May Need More Magnesium
Do you find it hard to stay away from chocolate?
If so, your body may be trying to tell you that you need more Magnesium in your daily diet.
As a key mineral responsible for over 300 chemical processes in your body (including healthy heart function), Magnesium has been shown to help:
Prevent cardiovascular disease by promoting heart health.
Maximize energy production
Support and strengthen mental focus and overall brain health by promoting nervous-system health.
Relieve joint and muscle aches.
Lower the risk of osteoporosis by promoting bone health.
Promote deeper, more restful sleep.
Prevent premature delivery and other pregnancy complications.
Found naturally in green leafy vegetables, nuts and whole grains, Magnesium can also be found in chocolate, and the more natural the chocolate, the better.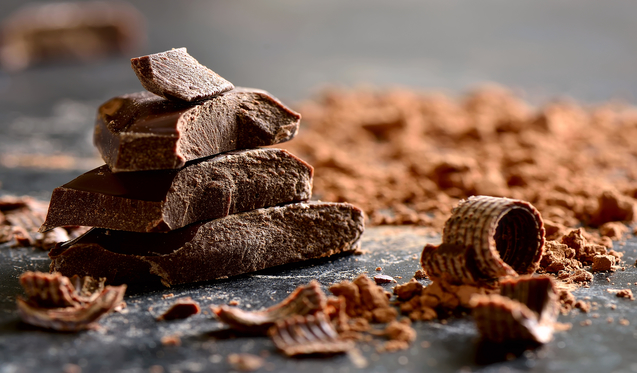 One-hundred grams of healthy chocolate containing 80% cacao (the purest form of chocolate you can consume) contains about 60% RDI for Magnesium. In contrast, candy bars (e.g. a Hershey Milk Chocolate Bar) contain low levels of Magnesium but lots of unhealthy fats, chemicals and sugars.
With more and more people choosing to eat better and cut down on unhealthy foods, you might believe that Magnesium deficiency wouldn't be much of an issue. Yet research shows quite the opposite.
In recent studies by the National Health and Nutrition Examination Survey (NHANES), researchers compared the daily dietary mineral intake of 8,860 American adults against the RDA for Magnesium (400-420mg/day for men, 310-320 mg/day for women) and found that those who relied on food alone for Magnesium scored low in RDA. In fact, Magnesium deficiency has so commonly been linked to serious health issues like cognitive decline, heart disease and hypertension that the World Health Organization concluded that 75% of Americans are Magnesium-deficient.
The main reason comes down to the quality of even "healthy" and "organic" modern foods. Decades ago, our food was richer in all the vitamins and minerals our bodies need for optimal health. Today because of soil depletion, genetic crop modification and more, our foods have far fewer nutrients.
To make matters worse, prescription drugs (including antibiotics) and environmental toxins destroy gut health, which reduces Magnesium absorption from foods. And coffee, tea and soft drinks (including diet sodas) also decrease Magnesium absorption.
With Magnesium deficiency being so widespread, you might imagine there would be a foolproof medical test to tell you whether you're deficient. Yet when doctors test for Magnesium deficiency, they do a blood test—which is the wrong kind of test. Your body stores 99% of its Magnesium in your bones, muscle and soft tissues, and only 1% in your blood. So when doctors see that 1% at maximum, they routinely send patients away as having "normal" Magnesium levels—even though a patient's Magnesium levels may be dangerously low.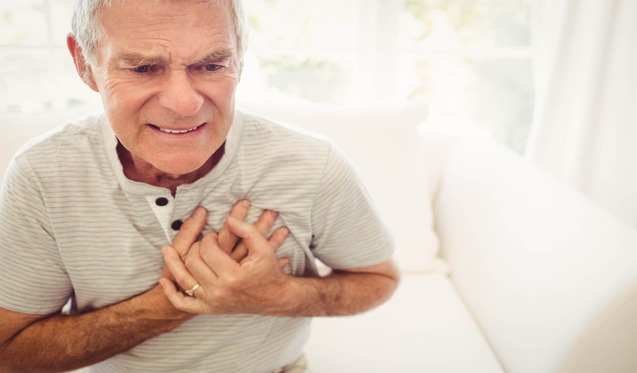 Such inefficiencies in testing are why many people don't realize they're headed for a health disaster until untreated Magnesium deficiency has landed them in a hospital bed because of:
Irregular heartbeat
Vascular disease
High blood pressure
Infections caused by a depressed immune system
Kidney and liver damage
Delirium and other neuropsychiatric problems
You probably get the point. Untreated Magnesium deficiency can cause a long list of health problems that you definitely want to avoid—and you definitely can because you know something even your doctor doesn't know.
You know how to listen to your body, which uses signs to tell you what it needs to avoid health issues.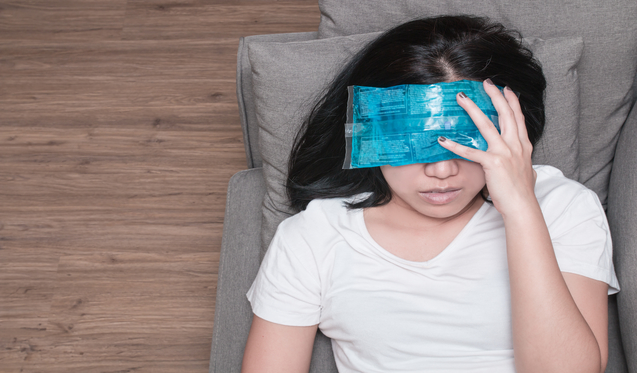 Early warning signs of Magnesium deficiency include:
Migraines and recurring headaches
Muscle spasms (like eye twitches) and seriously sore muscles after a workout.
Poor digestion.
Restlessness, mood swings and anxiety.
Constipation.
Worsening PMS symptoms.
How do you turn this around when you've already seen that foods alone can't supply you with all the daily Magnesium you need?
In the NHANES study mentioned earlier, participants who initially failed RDA for Magnesium later met RDA easily by taking a daily Magnesium supplement (449mg for men and 387 for women).
"But wait! Doesn't chocolate count as a daily Magnesium supplement?"
If you just asked that question, chocolate cravings are certainly a good indicator of Magnesium deficiency. Yet as a solution, too much chocolate of any kind (however much it scratches your itch) still comes with costs that don't come with a daily Magnesium supplement.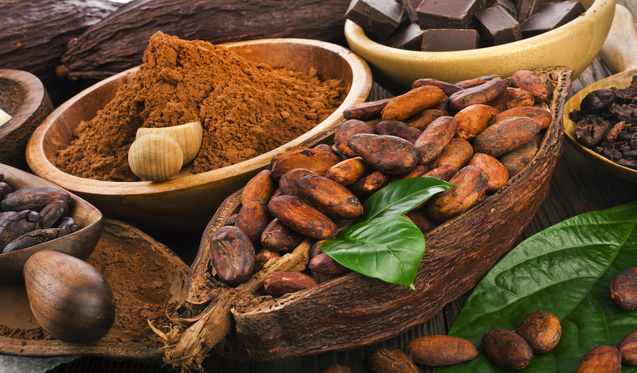 Cacao, for example, may be the healthiest form of chocolate you can consume, but the cacao bean (like the coffee bean) contains caffeine. And too much caffeine can deplete Magnesium levels, in addition to causing anxiety, depression, insomnia and/or abnormal heartbeat.
When looking for the Magnesium supplement that's right for you, make sure to choose capsules over tablets. Nutrients from capsules are better absorbed by your body than nutrients that come as tablets.
Also, don't get too caught up in the hype surrounding the various forms of Magnesium. While some people believe Magnesium is more bioavailable in citrate, chelate or chloride forms, published studies in the Journal of Parenteral & Enteral Nutrition show Magnesium oxide to be just as bioavailable.