Destroy Hypertension Crisis With These 6 Easy Ways Now!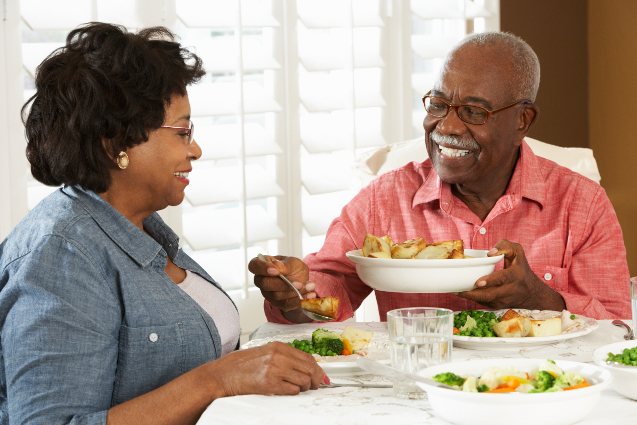 If you've just been diagnosed with hypertension or are pre-disposed by way of family history, you might be worried about taking medication to bring your numbers down. Lifestyle indeed plays the starring role in the prevention and treatment of high blood pressure. If you are able to keep control over your blood pressure with more sensible lifestyle choices, you will be able to prevent, delay or eradicate the need for statin medication at all.
Here are six simple, tried-and-tested lifestyle changes you can make to reduce your blood pressure numbers and keep it that way.
6. Watch your waistline & lose unnecessary pounds. Blood pressure naturally increases as weight increases. If you're overweight or obese, losing even a small amount of weight can help reduce your blood pressure. In fact, losing as little as 10 pounds can already help prevent hypertension.
Hydroxycitric acid (HCA) supplements may help in this regard too—studies show that they contain fat-burning and appetite-suppressing properties.
5. Eat clean & detoxify. Eat a balanced diet that is rich in whole grains, fruits & vegetables (especially those rich in potassium), and low-fat dairy products. Limit your intake on sweets, saturated fat and cholesterol. Don't forget to give your colon a good cleanse (to make sure you absorb nutrients better) too!
*Read more about cleansing & detoxifying the easy way here.
4. Just a little alcohol! A glass of red wine is actually good for you! Having one drink a day actually helps lower your blood pressure by about 4 mm Hg. But be very clear—one drink means one five-ounce glass of wine (with a 12% alcohol content), a 12-ounce glass of beer (with a 5% alcohol content) or a 1.5-ounce shot of distilled alcohol. Drinking more can actually do the reverse and raise your blood pressure.
3. Shake off the salt shaker. Most of the sodium we eat comes from packaged, processed foods. Eating these foods less often can greatly help reduce your salt intake, lower your blood pressure and prevent high blood pressure from ever developing. For some people however, eating a high-sodium diet can help keep the blood pressure normal. People with low blood pressure will benefit from a higher the sodium intake for an increased blood pressure.
2. Sweat it out! Cardiovascular exercises can help lower your blood pressure and make your heart stronger. Some examples include walking, jumping rope, jogging, bicycling and swimming. 150 minutes a week (or about 30 minutes most days of the week)—can significantly reduce your blood pressure but it is important to be consistent because if you stop exercising, your blood pressure can rise again. Before going out for a run, charge up on energy! Ditch the Red Bull and have some vitamin B12 instead!
1. Monitoring is key. The ideal blood pressure for people striving for good health is below 120/80. Blood pressure monitors are widely available (ie. in drug stores, online, etc.) and without a prescription. Home monitoring can help you keep an eye on your blood pressure, ensure that your lifestyle changes are working, and alert you for potential health complications. Also, talk to your doctor about natural supplements like Ceylon cinnamon supplements. Numerous studies show that Ceylon cinnamon not only reduces blood pressure numbers, but also cholesterol levels.
*Read more about how the cinnamic acid from Ceylon cinnamon supplements can help manage blood pressure here.
Adopting these six simple, tried-and-tested lifestyle changes can help greatly reduce your blood pressure numbers permanently. Consistency and the support of family and friends are important. Make sure you are surrounded by people who encourage you to take care of yourself and are willing to embark on an exercise program with you to keep your blood pressure numbers low.
If you feel you need support beyond family and friends, consider joining a support group. This will put you in contact with people who can offer practical tips on how to manage your condition and can give you a morale boost when your heart needs it.