Extend Your Life by Creating Healthy Habits
Always keep in mind to not change everything at once. It's always healthy to choose a new habit or two that you think is the easiest to change. Work on those for a couple of weeks and after you have successfully done that, you can come back to this list and choose the next habit you would want to change next.
Sleep – Make sure to set a certain time to shut down electronics such as cellphones, TV, tablets and computers. When that time sets in, turn everything off and hop in your bed. In case you're not yet sleepy at the time you set, reading a book or listening to the radio will help you doze off. Try this and you will feel refreshed and well rested in the morning.
Diet – The golden rule is to only eat when you're hungry. Set aside a time to cook your healthy meals and prepare them ahead of time, put them in microwavable containers and put them in the fridge. Practice this weekly and you will thank yourself every single day.
Check your HbA1c levels with a Diabetes Test
Check your levels from the comfort of your own home. Get accurate lab results fast from LetsGetChecked. Get 25% off with code HEALTHYHABITS25.
Exercise – Have a "gym buddy", someone who can be with you and motivate you in the gym or on the track. It's safe to allot at least three days a week for exercise. You don't have to lift weights for hours to reap the benefits of exercise. A simple 20 minute walk done religiously can also have a huge effect on your overall health. When you exercise, you will sleep better, have more energy and you will absolutely look healthy and radiant!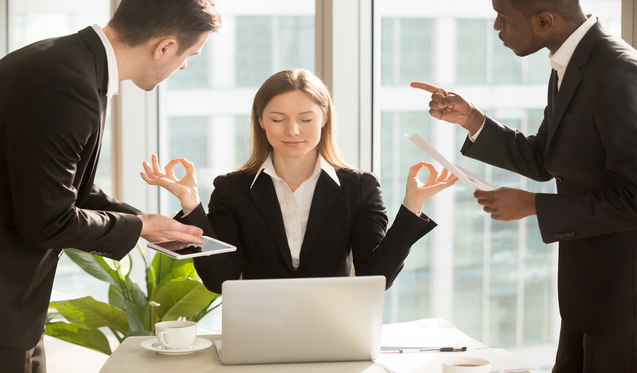 Stress Management – It is important to always think positive. When you are feeling stressed, don't dwell on that negative feeling, instead, think of a happy thought. Think about the people and things that you can get positive vibes from a few times a day and you will definitely turn that negative energy into a positive one.
Exercise Your Brain – Remember to stimulate your brain every single day by solving a puzzle, reading a book, or playing games that stimulate your brain. Do this every day in between your daily activities or in bed at night after turning your electronics off. You will boost your memory by doing this and you will have a sharper mind.
Form a "Healthy Team" – Talk to your friends who have the same healthy goals as you into forming a support group for your journey. This way, you can encourage each other and support each other's changes. At the end of the day, everyone in the team would have more motivation to further your healthy lifestyle.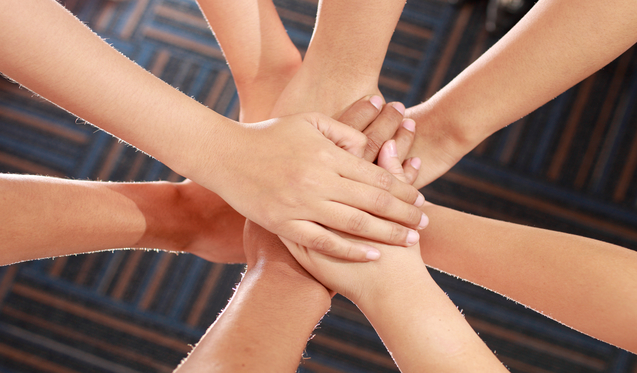 Build Up Your Connections – Always make it a point that you are socially active by joining an organization or support a charity. You can also just organize a monthly or quarterly dinner (potluck style) with your friends and family. Being around with positive people helps in improving your mood and your overall wellbeing.
Detoxify – Detox your body once every month, preferably at the end of each month and make sure to strictly follow the schedule. There are different methods to detoxify your body so to keep your detox regimen interesting, change it from time to time. It's a guarantee, even only after your first detox, that you will feel great, lighter, energized and rejuvenated.
Choose the Right Supplements – The perfect area to put your supplements in is next to the things you regularly use like your bedside lamp, your coffeemaker, or even on top of the fridge. It is crucial to take your vitamins every day and set regular alarms to help you remind to reorder before running out. Also, look for a way to automatically reorder your supplements on your supplement manufacturer's website so you'll get rid of the hassle manually reordering every month.
Many people have the wrong notion regarding detox – they think that it takes extreme measures to detoxify their bodies. What they don't know is, detoxification is very simple to do. You do not have to do any drastic measures to effectively detoxify your body. Take intermittent fasting and juice cleansing for instance. They are two of the safest and easiest ways to aid your kidneys and liver in their functions by reducing their workload. And this is what detox gurus don't always tell you – your liver and kidneys have the largest part in detoxifying your body without needing much help.
When you detox, you do not only eliminate the toxins from your body, you also wash off excess fats that have been clinging inside your body for years making you heavy in every sense of the word. There are a barrage of detox and fat-loss supplement choices you can choose from out there. However choosing the right one for you can be challenging especially if you are a neophyte to taking supplements and making it a life habit.
But don't worry, we are here to help you make it simple: If you could only have four of the many dietary supplements on the market, below are the four Healthy Habits premium-quality all-natural products that will give you the best results…
Natural Cleanse Plus detoxifies the colon, liver and gallbladder. It also improves health and metabolism, increases energy levels and improves digestion.
CoQ10 helps you maintain a strong and healthy heart and support healthy blood pressure, prevents free radical damage and is 100% vegetarian.
Garcinia Cambogia XT-60 reduces appetite and fat production, it boosts metabolism, increases energy levels and is 100% vegetarian.