How To Improve Your Blood Pressure In 5 Minutes1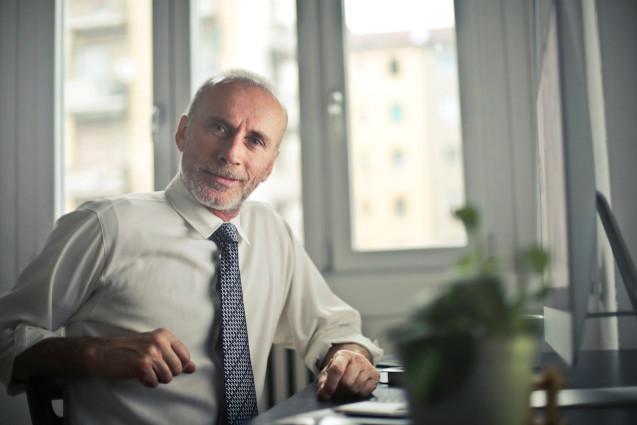 Hypertension, or high blood pressure, is a serious health condition that can lead to heart attack, stroke, and other cardiovascular diseases. To prevent and control it, one must live a healthier lifestyle like having a balanced diet and regular exercise. That can be a huge and difficult change for some, yet it's still a very important shift to make.
However, based on a study, there is another way to deal with hypertension which only requires 5 minutes1. It's a workout, but you won't have to lift any weight or jog, and you can do it whether you're at home or in the office. It is called the Inspiratory Muscle Strength Training or IMST.
According to Dr. Daniel Craighead, IMST is a strength-training activity for the muscles you breathe in with. Based on its preliminary results from a clinical trial, it can improve blood pressure, reduce heart attack risks, boost brain function as well as physical performance.
How it started
IMST was first developed in the 1980s to gradually discourage critically ill people off ventilators. It involves vigorously breathing in through a hand-held device, an inspiratory muscle trainer, which provides resistance. It's like sucking hard through a straw that sucks back. During the early use of this technique, patients with lung disease performed it for 30-minutes to help boost their lung capacity.
In 2016, researchers from the University of Arizona shared results from a trial that aimed to see if 30 inhalations per day with greater resistance can provide better sleep for patients with obstructive sleep apnea, who tend to have weak breathing muscles. After six weeks, the results showed that aside from having a more restful sleep and developing stronger diaphragm and inspiratory muscles, subjects also showed unexpected side effects. Their systolic blood pressure dropped down by 12 millimeters of mercury. That's double the decrease that one can experience when performing aerobic exercises.
Systolic blood pressure is the pressure in a blood vessel when a heart beats. It naturally rises as arteries stiffen with age which can lead to the damage of blood-starved tissues and possible risk of heart attack, kidney damage, and cognitive decline.
65% of midlife adults have high systolic blood pressure. Government estimates show that only about 5% of adults experience lower blood pressure after 30 minutes of aerobic exercise. Because of the results of the study, Professor Doug Seals, director of the Integrative Physiology of Aging Laboratory, and his team got interested in studying more about this breathing exercise.
Latest findings
Currently, half of the clinical tests are done, and the researchers have found significant drops in blood pressure and improvements in large-artery function with subjects who performed IMST. They also showed improvements in their cognitive and memory tests and were able to perform physical exercises longer.
"We suspect that as you improve the function of your respiratory muscles, they don't need as much blood to work and that blood can be redistributed to your legs so you exercise longer," said Craighead.
There are already cyclists and runners who have started using commercially-available inspiratory muscle trainers to prepare in order to gain competitive edge. However, Seals and Craighead say that these are only findings from the preliminary stage of their study, and it needs more research. Those who are considering IMST must first consult with their doctor before trying it.