Mediterranean Diet's Problem: We Don't Talk About It Enough
The Mediterranean Diet is consistently ranked as the healthiest diet, and numerous studies have linked it to a lower risk of chronic conditions such as heart disease and type 2 diabetes and a lower risk of premature death. But while there's plenty to celebrate about the Mediterranean Diet, there's also a big problem that we're not talking about: its environmental impact.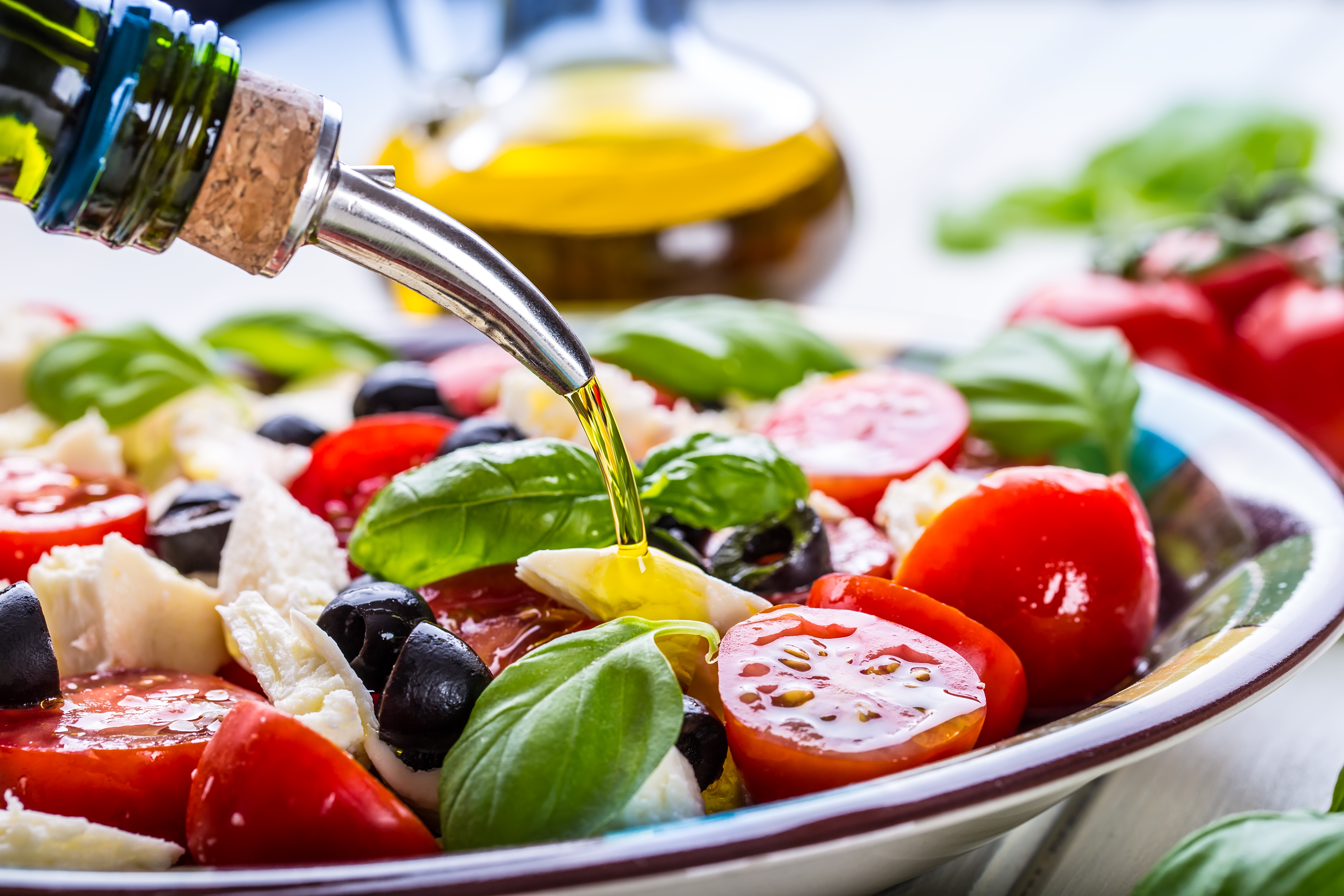 The original research on the Mediterranean Diet was conducted in Greece in the 1960s and focused on rural Greek villagers' dietary habits. The diet was then adopted by other countries, including Italy and Spain.
However, the diet doesn't reflect people's eating habits in other parts of the Mediterranean basin.
For example, in North Africa and the Middle East, olive oil is not a staple ingredient; butter or ghee is used more often. And in Morocco and Tunisia, couscous is a popular dish - but it's typically made with beef or chicken instead of fish. The point is that there is no single "Mediterranean Diet" - instead, there are many different ways of eating that are all part of the rich culinary heritage of the Mediterranean region.
The Seven Countries Study was groundbreaking in many ways, but it's perhaps best known for its diet and heart disease findings. The study found that the incidence of heart disease was much lower in countries where the diet was based on plants, with olive oil as the primary source of fat. This finding led Keys to develop the Mediterranean Diet, which is still recommended today as a healthy way of eating. The Mediterranean Diet is based primarily on the traditional cuisines of Italy, Greece, Spain, and southern France, excluding those of the Eastern European, Middle Eastern, and African countries in the region.
The reason for this can be traced back to the Seven Countries Study. From 1952–1957, American researcher Ancel Keys conducted informal, exploratory studies in seven countries: Italy, Greece, The Netherlands, Yugoslavia (now Croatia), Finland, Japan, and the United States. The researchers studied eating patterns in each country and measured various health outcomes. The findings from the Seven Countries Study were instrumental in shaping our understanding of the role diet plays in heart health.
It was in the 1940s that Ancel Keys and his team set out to investigate the relationship between diet and heart disease. The researchers collected data from several countries regarding dietary patterns and rates of heart disease and death from all causes.
Ultimately, they concluded that the Dietary Patterns in Italy and Greece were associated with lower rates of heart disease and all-cause mortality in these countries.
So, Keys began to promote this way of eating for better health and lower disease risk.
Experts today are quick to criticize Keys' research methods. Even though the study collected data only from men, all countries included in the study, except for Japan, were Western industrialized nations, according to an article recently published in the Journal of Critical Dietetics.
The author also points out that the key findings were based on observational data, which can be subject to biases. However, despite its limitations, Keys' study was an essential early step in understanding the relationship between diet and heart disease.
There is no reason to exclude non-European cuisine from the Mediterranean Diet because they are less nutrient-dense, but rather because early research omitted them.
Choosing Only European Cuisines May Stigmatize Some
There's no doubt that the Mediterranean Diet is nutritious. It emphasizes whole, plant-based foods like fruits, vegetables, nuts, seeds, legumes, and whole grains. It also includes lean protein and unsaturated fats. This is similar to the Dietary Guidelines for Americans. But many Mediterranean Diet food lists are lacking in cultural diversity. They often only call out the cuisines of Italy, Greece, Spain, and France. This is not helpful. The Mediterranean region is huge and includes many diverse cultures.
So it's essential to be inclusive when creating a food list for the Mediterranean Diet. Make sure to include dishes from Morocco, Tunisia, Egypt, Turkey, and Lebanon. This will make the Diet more enjoyable and accessible to everyone.
"Healthy diets" have been slow to evolve. However, in the past few decades, we have been told that eating the way our ancestors did is crucial to good health. In an article by Shana Spence, MS, RDN, she argues that this view is dated and flawed. "Saying that one region eats healthy implies that other countries and their cultural foods are not healthy, which can be stigmatizing," she says.
Even though we all agree on a few general principles (Eat more fruits and vegetables! Drink lots of water! ), our understanding of what a healthy diet looks like will continue to evolve as we gain a better nutrition experience. So when someone tells you to eat like a caveman, a Viking, or the Mediterranean, remember that the real secret to good health is eating like an educated human.
"Each country and/or cultural group in the Mediterranean region has its own unique food culture and preferences," says registered dietitian Alice Figueroa, MPH, RDN.
"We should not only highlight European countries but also African and Middle Eastern countries."
The Basic Principles Of The Mediterranean Diet Can Be Applied To Any Cultural Cuisine
Spence says that expanding our idea of what the Mediterranean Diet looks like can make it more sustainable and realistic for people. "If someone does not have a taste for seafood or olives, this way of eating would not be sustainable."
Undoubtedly, the Mediterranean Diet is one of the healthiest ways of eating out there. But let's be honest: buying all those olives, feta cheese, and fresh fish can be expensive. Luckily, there's another way to enjoy all the benefits of the Mediterranean Diet without breaking the bank.
Focusing on overall patterns in the diet, such as eating lots of plant-based foods and choosing unsaturated fats over saturated ones, makes it more flexible and customizable. So if you can't afford to eat like a Greek god or goddess every day, don't worry - you can still reap all the benefits of the Mediterranean Diet by making some simple swaps in your grocery list. Trust us, and your body will thank you for it.
"Every culture eats veggies, fruits, and grains," Spence says. "Adding more of these foods [to your diet] is great, and there are ways to do this without thinking that your particular heritage is incorrect because it's not celebrated in mainstream media."
Though they come from different parts of the world, many non-European cultures have a cuisine that contains many of the same foods and nutrients as the Mediterranean Diet.
For example, Indian curries often include a variety of vegetables, while Cambodian and Vietnamese stir-fries rely heavily on leafy greens. Guatemalan stews traditionally contain a mix of veggies and a small amount of meat, and Ethiopian dishes commonly include legumes. While these dishes aren't necessarily the ones you'll find highlighted in Mediterranean Diet cookbooks, they contain many of the same healthy ingredients.
As a result, they can be just as beneficial for your health.
So next time you're looking for a healthy meal, don't limit yourself to the Mediterranean – there are plenty of other delicious options.
While not everyone can access or enjoy the ingredients of a Mediterranean diet, there are still ways to reap the benefits. To eat healthily, focus on healthy fats, whole grains, and fresh produce. Avocado oil, for instance, can be substituted for olive oil. If you don't like fish, you can replace it with tofu or legumes. You can also substitute rice or quinoa for pasta. Despite living far from the Mediterranean Sea, you can still enjoy the benefits and taste of the Mediterranean diet by making these simple substitutions.
Conclusion
It's no secret that the Mediterranean Diet is one of the healthiest. Focusing on fresh fruits and vegetables, healthy fats, and whole grains has been shown to reduce disease, stroke, and cancer. But many people don't realize that the Mediterranean Diet is not the only nutritious and health-promoting diet out there. Many other cultural cuisines are just as healthy as the Mediterranean Diet, if not more so. Take, for example, the Japanese diet.
Studies have shown that the Japanese have some of the lowest heart disease and obesity rates globally, thanks partly to their healthy diet. The Japanese diet is based on fish, rice, and noodles, all of which are low in saturated fat and high in nutrients. So if you're looking for a healthy way to eat, don't limit yourself to the Mediterranean Diet. There are many other delicious and nutritious cuisines out there to enjoed? If you're considering the Mediterranean Diet, you'll be happy to know that it's not only delicious lso flexible.
The Mediterranean Diet isn't about rigidity or denying yourself pleasure. Instead, it's about making small, sustainable changes to improve your overall health. So instead of cutting out all meat and dairy, try eating more plant-based meals. And instead, Reach for olive oil instead of butter when cooking.
Small changes like these can make a big difference in your health without depriving you of the foods you love.