Say Yes to Holiday Foods and STILL Keep Fit (Here's How)
Staying on target with your diet and fitness goals may seem contradictory to enjoying a holiday feast with friends and family. Yet you really can enjoy your turkey with gravy and eat it too. If you plan accordingly, you can easily make both goals work for you!
Here are 10 ways to keep your diet and fitness goals on track without trimming away all the delicious holiday trimmings:
You can expect to fall off track with diet and exercise during the holidays. However, don't let a few bad days become a few bad months. People generally gain weight between early October and late December because of rich foods connected to so many holidays and festivals during this time, from Halloween and local Oktoberfest celebrations to Terra Madre events and Yuletide feasts. And everyone deserves to kick back and celebrate. Yet the sheer number of October-December events makes it easy to overindulge and forget about diet and exercise. By choosing a few key days that are important to you (Christmas Eve, Christmas Day and New Year's Eve, for example), you can still enjoy the warmth of food and friends while having all the days in between to get back and stay on track.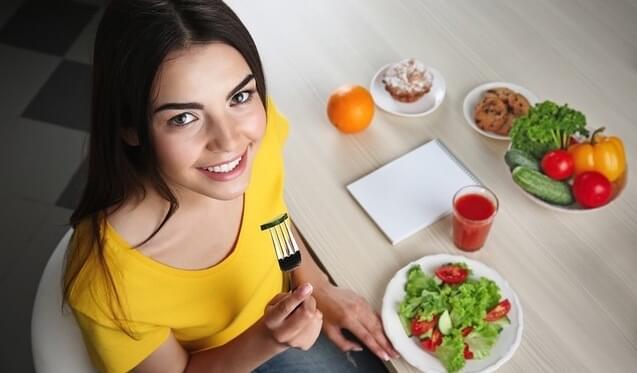 Traditional weight-maintenance diets recommend consuming a set amount of calories per day, and you plan your meals so that your daily caloric intake never exceeds your limit. Calorie cycling (a.k.a. calorie shifting) takes a different approach and recommends a staggered approach to eating.
If you're limiting yourself to 2,000 calories per day, for example, you might eat 1,500 calories on a Monday, 1,500 calories on a Tuesday and 3,000 calories on a Wednesday for a three-day total of 6,000 calories, which remains within your target of 2,000 calories per day. By staggering your daily calories, some research indicates that calorie cycling helps keep your metabolism high for better weight maintenance. So eat fewer calories in the days leading up to the holidays. Then when they arrive, you can enjoy the meal knowing your weekly calorie intake will all balance out.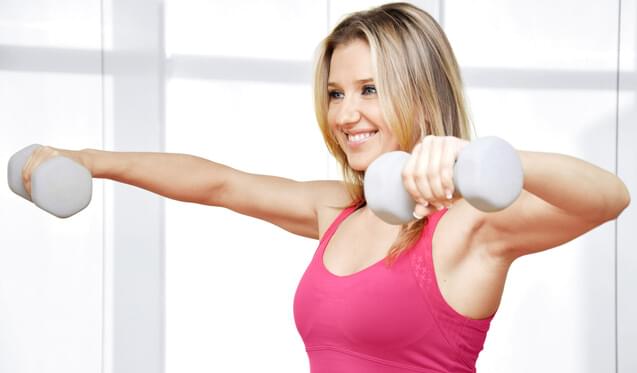 Just like you should cycle your calories during the holidays, you should also adjust your exercise routine to stay on track. If you're used to going to the gym five days a week, for example, most people can't manage that kind of schedule during the holidays without sacrificing family time. Instead, plan to hit the gym fewer times but balance that out by adding extra weight training or high-intensity interval training (HIIT) to your workouts.
Weight training should focus on compound movements in the range of 3-6 reps per set and focus on maximum strength, which makes for the highest calorie burn. HIIT is the choice for cardio since it has the potential to burn a lot of calories in a small amount of time, giving you more time with family!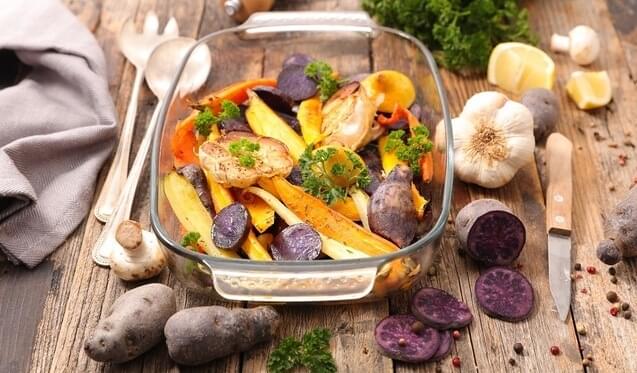 You aren't the only person trying to keep your diet and fitness goals on track over the holidays. To help with this, there are hundreds of great holiday recipes online that are big on taste and important macronutrients while low in calories.
As an example, swap mashed potatoes for sweet potatoes. One medium regular potato has roughly 170 calories versus a medium sweet potato, which has about 105 calories. Sweet potatoes are also high in Vitamin A, potassium and beta-carotene. Not a sweet potato fan? Skip the mash altogether and roast some root vegetables. A half cup of roasted root vegetables contains roughly 80 calories and 2 grams of fat versus a half cup of mashed potatoes, which contains over 200 calories and 8 grams of fat.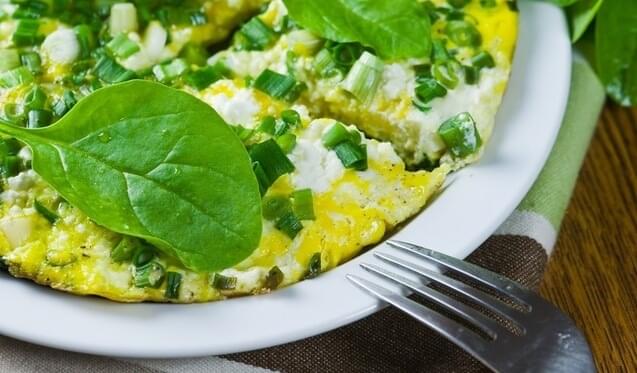 Skipping breakfast tends to lead to higher calorie intake throughout the day. Instead, focus on a breakfast that's filling but light on calories. For example, make an egg-white omelet with vegetables and fat-free cheese. It's filling, delicious and low in calories.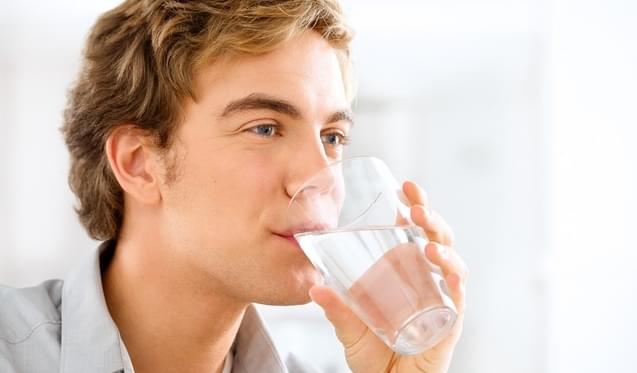 Here's a simple formula to find out how much water you should drink per day:
Take your weight (in pounds) and divide by 2.
The resulting number is the amount of water in ounces you should drink per day.
Example: If you're 160 pounds, you should be drinking 80 ounces (or 8 cups) of water each day to keep your body properly hydrated.
Over the holidays, try to drink more than the recommended daily amount. This will help reduce bloating from high sodium levels associated with many holiday foods. Also, more water will help you feel full faster and keep your calorie consumption down.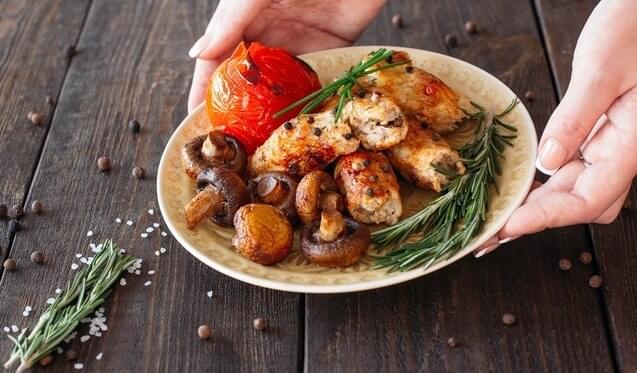 Studies show that using a larger dinner plate leads to higher calorie intakes, while using a smaller dinner plate leads to lower calorie intakes. It's a subconscious thing that can create this result. You won't be making yourself four to five plates' worth of food when you use a smaller plate. Instead, you'll still go for the same amount of full plates as if you were using larger plates. The smaller plates mean less food volume and lower calorie intakes. Simple logic.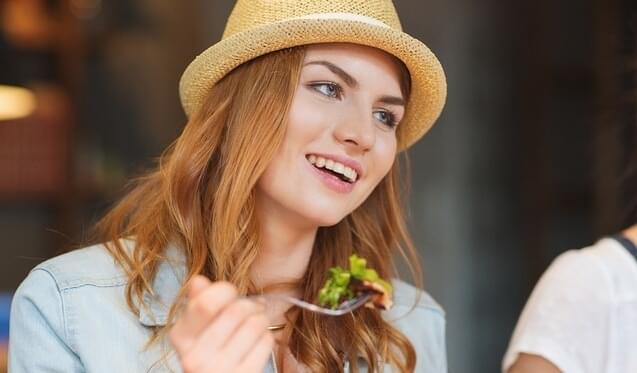 Eating slowly helps reduce calorie intake. Chew your food thoroughly and don't treat a holiday meal like it's your last. The leftovers will last in the fridge for a while and you can still eat them intelligently according to your goals. Chew your food, enjoy the conversation and achieve your goals easier. Win-win!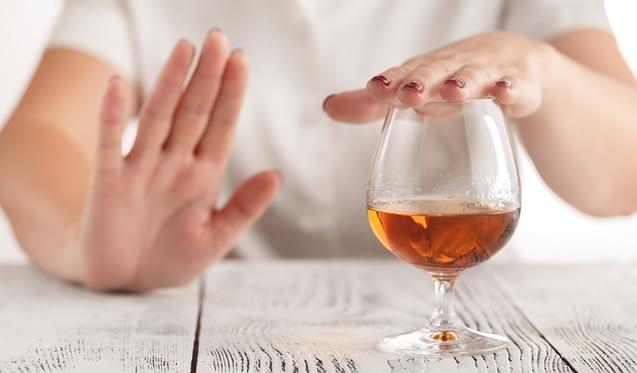 Family holidays tend to lead to higher alcohol consumption. That's perfectly okay. However, it's best to make low-calorie choices when drinking. The alcohol itself can lead to hundreds of extra calories with certain cocktail recipes. So go with lighter cocktail recipes. That way, you can still enjoy yourself while keeping your diet goals on track.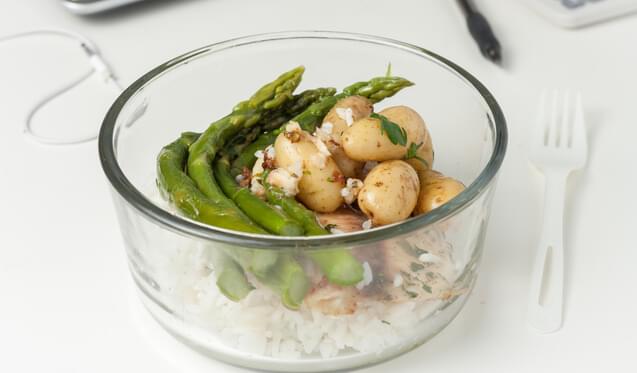 Leftovers are fantastic. However, they can quickly add up to several days of derailed diet if you aren't careful. So treat leftovers like your traditional diet intake and make them fit your calorie and macronutrient goals. You don't have to binge on leftovers. If you use them in low-calorie recipes, you can still enjoy them while keeping your goals on track.
You don't have to use all 10 of these tips to make strides during the holidays. However, the more you use them, the better your progress will be. These tips are easy to use and can make your holiday guilt-free. Could it be any better?