The Strange Science Behind Why You Crave Pumpkin Spice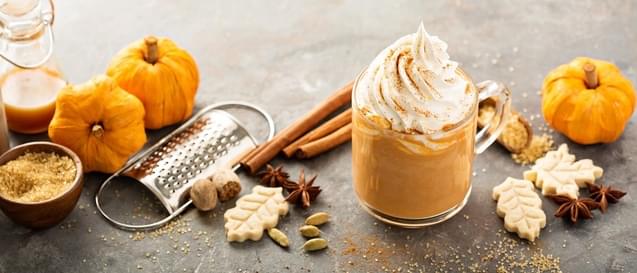 From lattes and chocolates to donuts and Cheerios, the temptation and aroma of pumpkin spice seems to be everywhere each fall, and people can't get enough. According to Nielsen, U.S. sales of pumpkin-spiced foods, personal and household goods topped $360 million in 2015.
To put that in perspective, that's roughly $10 million more than Americans spent on Halloween costumes for their pets in 2015.
But what is pumpkin spice? Why do we go bonkers for it? And how can it negatively impact your health?
For starters, pumpkin spice doesn't come from pumpkins. The flavor involves spices most of us encountered as kids, giving pumpkin-spice cravings an unrivalled power through association.
Generally involving some combination of cinnamon, nutmeg, ginger, cloves and/or allspice, pumpkin spice contains the very things your mother or grandmother may have used to bake fresh cookies, cakes or pumpkin pie (hence the name "pumpkin spice"). As a powerful sensory trigger, pumpkin spice offers a delightful reconnection to feelings of warmth and home, making cravings so strong, they often reach the abovementioned "bonkers" zone.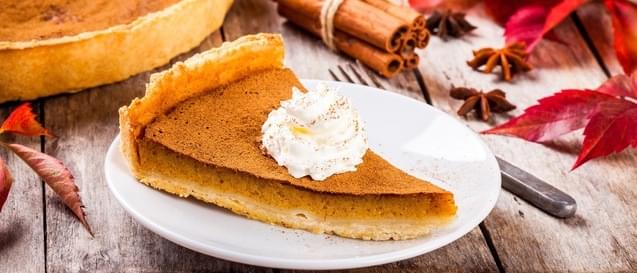 Now on their own in natural form, pumpkin spices offer some great health benefits:
Cinnamon

has been clinically proven time and time again to naturally lower and control high blood pressure.

Nutmeg

has been shown to help strengthen cognitive function.

Ginger

acts as an anti-inflammatory and helps treat stomach problems.

Cloves

help relieve indigestion and constipation problems.

Allspice

also helps with digestion and has antiseptic properties.
The problems happen when unstoppable pumpkin-spice cravings lead to fattening and unhealthy foods:
One 16-oz. Starbucks Pumpkin Spice Latte, for example, has 380 calories and 150mg of caffeine. That's roughly 130 more calories than an average slice of pizza and 50mg more caffeine than an average 12-oz. cup of coffee.
Elsewhere in pumpkin-spice land, Nestlé may advertise its regular Coffeemate Pumpkin Spice coffee creamer as "amazing goodness," but its second ingredient is sugar. It's loaded with fattening and unhealthy partially hydrogenated oils (which the FDA has deemed unsafe for human consumption) and there's not one actual spice listed in the ingredients. The taste is a chemical trick, hidden under the words "natural and artificial flavors," and that's the con of many synthetic pumpkin-spice concoctions.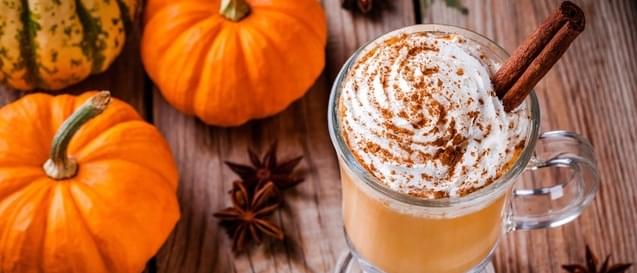 They may trigger warm memories of home, but they're really flooding your body with additives and chemicals that can contribute to all kinds of unwanted health problems, including obesity, high blood pressure and cardiovascular disease.
Now I'm not suggesting you ditch the pumpkin-spice flavor experience. It's a fun part of fall. The trick is to follow a few simple guidelines to also make it a healthy experience:
Look for products that use real spices. If the ingredients read like a chemical factory, that's not home and that's not healthy.
Look for low-calorie options. A low-cal pumpkin-spice muffin still has the same basic pumpkin flavor experience as more calorie-rich treats like cheesecake.
Don't overindulge. Convenience foods and drinks make it easy, but you could wind up paying a big price.

Make endless amounts of your own pumpkin-spice treats with this spice mixture. Here's what Betty Crocker recommends:

3 tbsp. ground cinnamon
2 tsp. ground ginger
2 tsp. ground nutmeg
1 ½ tsp. ground allspice
1 ½ tsp. ground cloves

Mix all ingredients in a small bowl. Bam! You've got the aroma of heaven.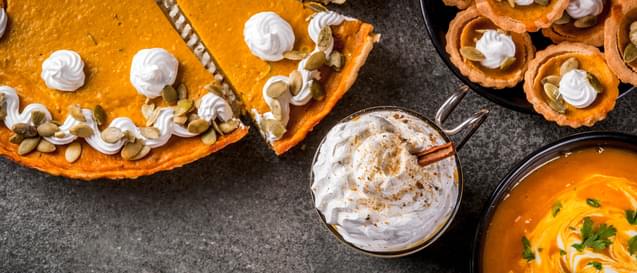 Baking and cooking at home allows you to control the quality of every ingredient you put into your body. Yet beyond this practical aspect to managing your diet and health, you'll be spending time in the kitchen, and when it comes right down to it, that's the total experience of warmth and home that really made pumpkin spice so amazing in the first place.
Read More about the power of cinnamon and other nutrients to naturally lower and control blood pressure.
Wishing you good health through wise nutrition.