The Right Vegetables For Diabetes And The Ones To Avoid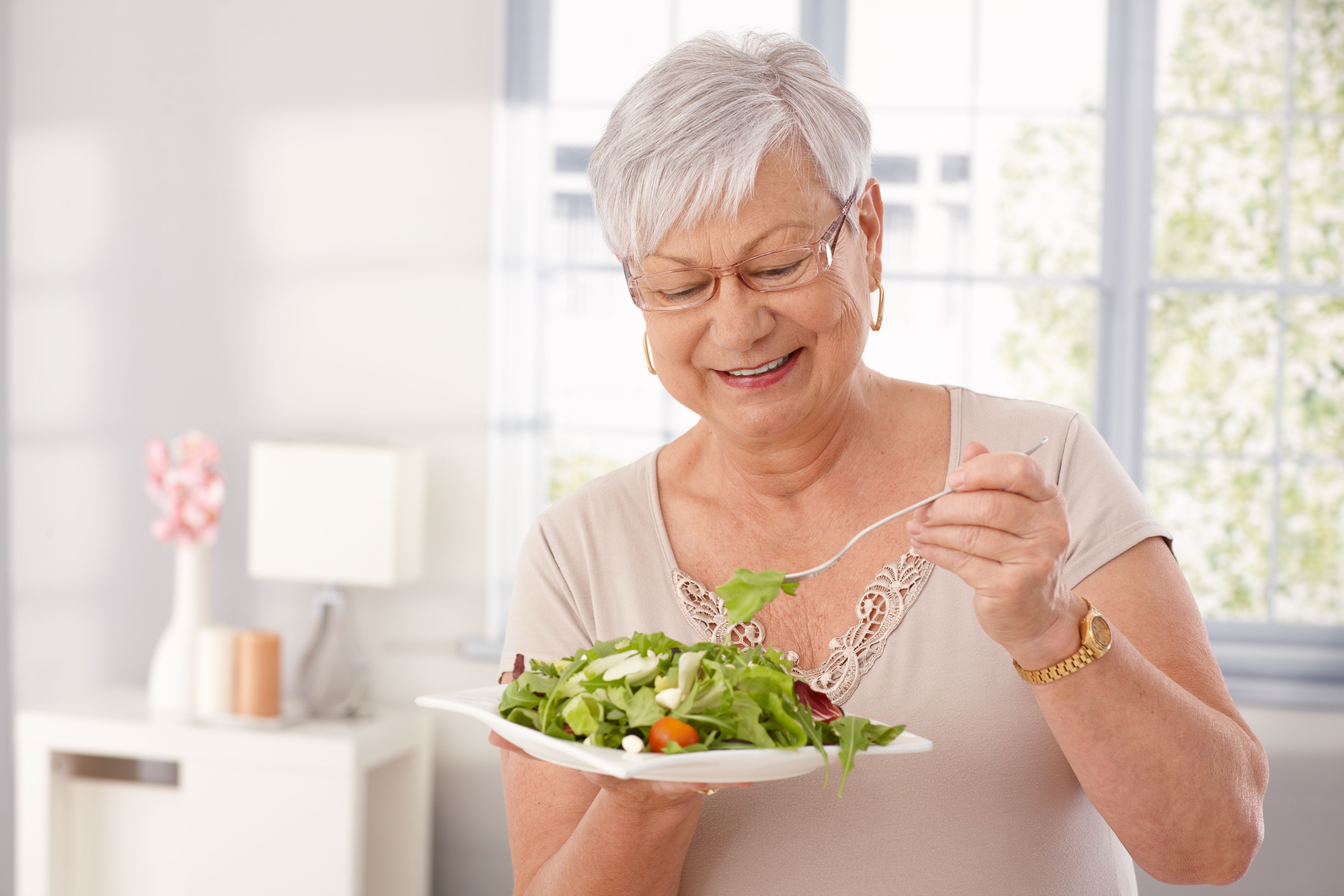 Various nutritionists and doctors stress the importance of eating more vegetables.
Besides being loaded with vitamins, minerals, and antioxidants, they also contain a lot of fiber, which helps control blood sugar levels. Diabetic people in particular may find them particularly helpful.
Aside from a few, vegetables are healthy and recommended items on your diabetic grocery list.
Benefits Of Vegetables For Diabetes
Most people know that vegetables are good for you, but did you know that they can be especially beneficial for people with diabetes?
That's because the carbohydrates in vegetables include sugar, starch, and fiber. While sugar and starch affect blood sugar, fiber does not.
Fiber is the tough, fibrous part of plant cell walls that is difficult for your body to break down.
As a result, it moves slowly through your digestive tract largely unchanged. This means that it can improve digestion as it adds bulk to stool and protects against colon cancer. By absorbing some cholesterol you eat before it enters your bloodstream, ultimately lowering your cholesterol levels.
So if you're looking for a way to improve your health and help manage your diabetes, make sure to incorporate plenty of veggies into your diet!
The benefits of fiber for people with diabetes go beyond just controlling their blood sugar. In addition to slowing the digestion of food, it also slows the absorption of sugar into your bloodstream. Foods high in fiber may have a less detrimental effect on blood sugar levels. They also contain vitamins and minerals that help maintain a healthy weight when eating foods with high sugar content.
In addition to being low in calories, most vegetables are also high in fiber. It is often the case that diabetes occurs as a result of being overweight or obese. People with diabetes need to control.
their blood sugar levels as well as their weight; a diet rich in vegetables and lower in calorie-dense foods can help them reduce their calorie intake.
Improving body composition and reducing body fat will help treat type 2 diabetes.
Types Of Fiber
Fiber comes in soluble and insoluble forms.
The first is soluble in water, while the second is not. When soluble fiber dissolves in the fluid in your digestive tract, it forms a gel-like material that can help absorb cholesterol and glucose, carrying it out of your body before it can be absorbed into your bloodstream.
Insoluble fiber does not dissolve. The fiber helps to maintain the stool's shape and move waste through your digestive system, increasing stool bulk and preventing constipation.
Both types of fiber are essential for overall health and blood sugar control is closely related, but soluble fiber plays the largest role.
The majority of plant foods contain soluble fiber.
Among the richest sources of soluble fiber are oats, oat bran, rice bran, barley, citrus fruits, apples, and strawberries.
Other sources of soluble fiber include beans, peas, and potatoes.
Starchy vs. Nonstarchy Vegetables
Carbohydrates and calories are higher in starchy vegetables. Unlike fiber, starch is digested into glucose. Starchy vegetables are high in carbohydrates and calories. Unlike fiber, starch is digested into glucose. For these reasons, people with diabetes are advised to control their intake of starchy vegetables, including:
Corn
Peas
Pumpkin
Potato
Parsnip
Acorn squash
Sweet potato
Butter Squash
Vegetables are largely nonstarchy. The starch in these foods is negligible, and the fiber is predominant.
Furthermore, they have fewer calories than other fruits and vegetables. WHich is why diabetic patients can consume non-stretchy vegetables without any fear.
Listed below are some of the non-starchy vegetables:
Daikon
Eggplant
Greens (collard, kale, mustard, turnip)
Salad greens
Sprouts
Sugar snap peas
Swiss chard
Hearts of palm
Jicama
Kohlrabi
Beets
Brussels sprouts
Cauliflower
Celery
Radishes
Rutabaga
Broccoli
Cabbage (green, bok choy, Chinese)
Carrots
If you're looking for some examples in each category with their calorie, carb, and fiber counts, Here is a list of examples of foods in each category, along with their calorie, carb, and fiber counts:
Starchy:
1 medium baked potato with skin: 164 calories, 37 grams carbs, 4 grams fiber
1/2 cup boiled, mashed sweet potato: 125 calories, 29 grams carbs, 4.1 grams fiber
1 medium ear of sweet yellow corn: 99 calories, 21.6 grams carbs, 2.5 grams fiber
​Nonstarchy:
2 cups raw spinach: 14 calories, 2.2 grams carbs, 1.3 grams fiber
1/2 cup chopped carrots: 54 calories, 12.3 grams carbs, 3.6 grams fiber
1/2 cup chopped celery: 7 calories, 1.5 grams carbs, 0.8-gram fiber
Starchy vs. Nonstarchy Vegetables
You can use the glycemic index (GI) as a tool you can use to specify the vegetables to add to your diabetic grocery list.
GI measures the speed and amount at which foods raise blood sugar levels. Higher GI scores are not compatible with greater quantities of foods with lower GI scores.
In the GI scale, foods are classified for their glycemic index as low- or high-glycemic:
Low GI: 1 to 55
Medium GI: 56 to 69
High GI: 70 and above
The GI of a food depends on several factors, including:
Chemical structure
Physical structure
Cooking and preparation methods
Fiber content
Fat and/or acid content
As such, GI is a complex calculation, which can only be determined with scientific methods. A chart can be used to get an idea to
However, you can consult a chart to determine a vegetable's effect on your blood glucose levels based on the serving size and cooking method.
For example, the GI scores for some starchy and nonstarchy vegetables are:
Raw carrots: 16
Boiled carrots: 47
Green peas: 39
Cauliflower: 15
Red peppers: 10
Boiled potato: 78
Boiled sweet potato: 63
It is generally true that the more you cook a food, the more its chemical and physical properties are altered and thus it has higher GI levels,
Can You Eat Potatoes?
​can diabetic patients eat potatoes?
The glycemic index (GI) is a value assigned to foods based on how slowly or how quickly those foods cause increases in blood glucose levels.
Foods with a high GI value (70 or more) raise blood glucose levels more than foods with a moderate or low GI value (56 to 69).
Potatoes have a high GI value, which means they can cause your blood sugar levels to rise more than other foods. You can still enjoy potatoes if you have diabetes, but you may need to limit the amount you eat to manage your blood sugar levels. It's also important to pair potatoes with other low-GI foods, such as non-starchy vegetables, to help reduce their impact on your blood sugar levels. fibers can help regulate blood sugar levels by slowing down the absorption of carbohydrates into the bloodstream. This can prevent spikes in blood sugar levels after meals.
Fiber is found in many plant-based foods, including fruits, vegetables, whole grains, legumes, and nuts. While all these food groups can be beneficial for people with diabetes, some contain more fiber than others. For example, blackberries and raspberries are good sources of fiber, while watermelons and cantaloupes are not.
While both sweet potatoes and regular potatoes can be part of a healthy diet, sweet potatoes are the better choice for people with diabetes. That's because they have a lower carb count and GI score.
When making mashed potatoes or baked sweet potato fries, leave the skin on. The skin contains much of the fiber, which helps regulate the food's effect on your blood sugar. For people with diabetes, it's important to choose foods that won't cause spikes in blood sugar levels. Sweet potatoes can be a delicious and nutritious part of a diabetes-friendly diet.