The Truth About High Blood Pressure & Nosebleeds You Need to Know Now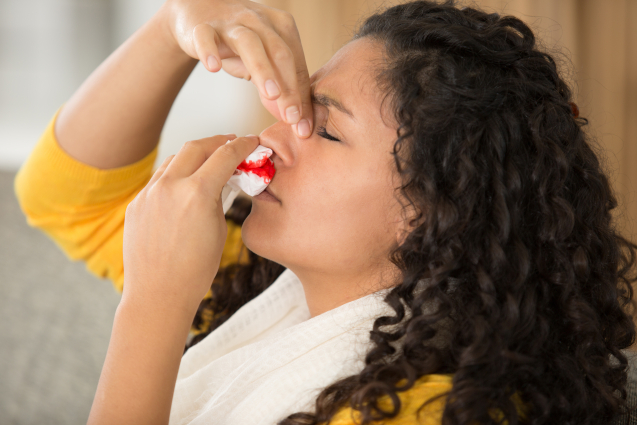 FACT: Nosebleeds are a sinister, often-deadly symptom of hypertension (a.k.a. high blood pressure).
Epistaxis episodes (a.k.a. nosebleeds) are common and usually quick & harmless. However, the American Heart Association (AHA) warns that nosebleeds in individuals with heart conditions like hypertension and congestive heart failure usually entail a hypertensive crisis caused by a sudden, rapid increase in blood pressure.
These particular nosebleeds stem from large vessels in the back of the nose and can be dangerous. These episodes are more common in the elderly and are often due to high blood pressure, atherosclerosis (a.k.a. hardening of the arteries), daily aspirin use, infections, or bleeding disorders.
A basic guideline is: the older the patient, the more serious the nosebleed.
The AHA adds that these nosebleed episodes may also be accompanied by a severe headache, shortness of breath, and anxiety.
It is important to note that over 600,000 women & men die each year in the United States because of heart disease–that's 1 in every 4 deaths! And heart disease is the leading cause of death for both sexes in the country.
TO STOP A NOSEBLEED:
Have a seat and pinch the soft part of your nose (just above your nostrils), for 10-15 minutes
Lean a bit forward and start breathing through your mouth–this will drain blood from your nose instead of down your throat
Place a towel-wrapped ice pack on the bridge of your nose
Rather than lying down, stay upright as this reduces pressure in the blood vessels of your nose and will discourage further bleeding
WHEN TO SEE A DOCTOR:
In the case of a hypertensive crisis (a.k.a. when your blood pressure is 180/120 or higher) and you have a nosebleed, relax a bit for five minutes and remeasure your blood pressure. If your reading remains at 180/120 or higher, immediately call 911.
You'll need to get medical attention if a nosebleed lasts longer than 20 minutes and if you get them often. These could be symptoms of other medical conditions (ie. leukemia).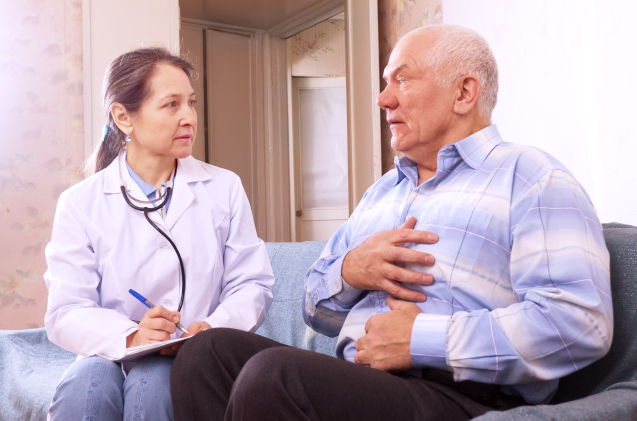 Don't forget to speak to your doctor about managing high blood pressure and its symptoms. These usually include severe headaches, a pounding in the chest and finding blood in your urine.
Also speak to your doctor about helping you reduce your blood pressure numbers and cholesterol levels the safe and natural way with supplements.
Read more about how you can reduce your blood pressure and improve your cholesterol levels without statin drugs