This Common Food May Help You Prevent Diabetes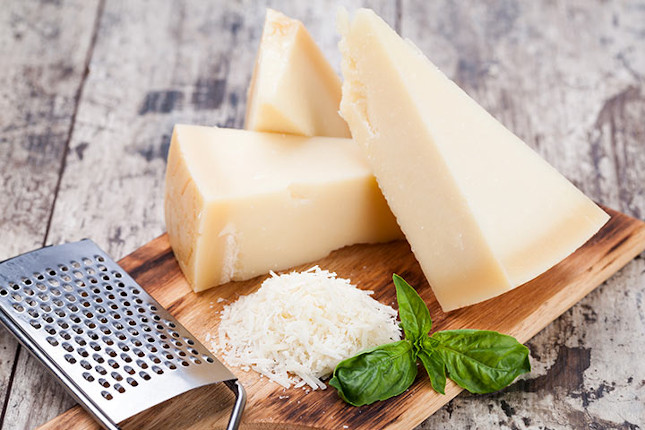 Preventing or reversing Type-2 Diabetes may be easier than you think! —And may only take having more of this flavorful food item…
There's no secret that our eating habits play a significant role in our health and when someone is living with Diabetes or Insulin Resistance, the most natural, effective and doable treatment is to control the amount of carbohydrates and sugars in their diet.
A new study however, shows that people who regularly consuming full-fat cheese (and dairy products) have a 21% lower risk of developing diabetes compared to those following a low-fat diet.
Cheese has a low glycemic index (GI)—which means it releases glucose slowly and will not trigger spikes in blood glucose levels, and with its low carb content is one of the best snacks for diabetics.
One study has shown that cheese may lower a person's risk of ever developing type 2 diabetes, and another study found that eating about two slices per day (about 55 grams) reduces the risk of diabetes by 12%.
The key is the type of cheese one is having
Most types of cheese are made with milk protein (casein), milk fat (butterfat), bacteria, water and salt.
Some cheeses are higher in fat than others: one serving (1 ounce) of grated parmesan cheese has 119 calories, 7.8 grams of fat, 3.9 grams of carbs and 8 grams of protein. On the other hand, a serving (1 ounce) of cheddar cheese has 114 calories, 6.4 grams of protein, 9.3 grams of fat and 0.9 grams of carbs. Feta cheese (a Greek cheese made from sheep milk or from a mixture of sheep and goat milk) is by far the least fattening—providing only 75 calories, 6 grams of fat, 1.1 grams of carbs and 4 grams of protein.
Note: More studies are yet to be done on this topic as research available is usually funded dairy companies.
You might want to monitor your Blood Sugar by adjusting your eating habits accordingly!
And if you feel like you need a boost, click here!
Check your HbA1c levels with a Diabetes Test
Check your levels from the comfort of your own home. Get accurate lab results fast from LetsGetChecked. Get 25% off with code HEALTHYHABITS25.