Three Easy Ways to Detoxify Your Liver
If you have the following symptoms, you may be suffering from a sick liver:
Recurring Headaches
Brown Spots appearing on skin
Sudden Weight Gain
Difficulty Losing Weight
Extreme Tiredness or Exhaustion even without physical exertion
Bloated Stomach
Brain Fog
Unnaturally Yellow Complexion caused by Jaundice
Muscle Stiffness and Soreness
Dyspepsia
Anxiety and extreme and rapid Mood Changes
Your liver may be adversely affected due to the overwhelming presence of accumulated fat and toxins if you are experiencing any of the above mentioned symptoms.
The best way of finding out a damaged liver is to consult your doctor and ask for a "liver panel procedure". This is a group of tests performed to evaluate, check and identify liver damage and liver disease.
The panel consists of a number of tests that are carried out simultaneously on a certain blood specimen. These include: Alanine aminotransferase (ALT), Alkaline phosphatase (ALP), Aspartate aminotransferase (AST), Bilibrubin, Albumin and Total protein (TP).
Liver panel is recommended if you are experiencing any of the above symptoms on a regular basis.
But of course, proactively cleaning up your liver (on your own) is still one of the best ways in avoiding liver damage. And doing so is not rocket science.
Introducing the three easy ways to clean up your liver in the comfort of your home.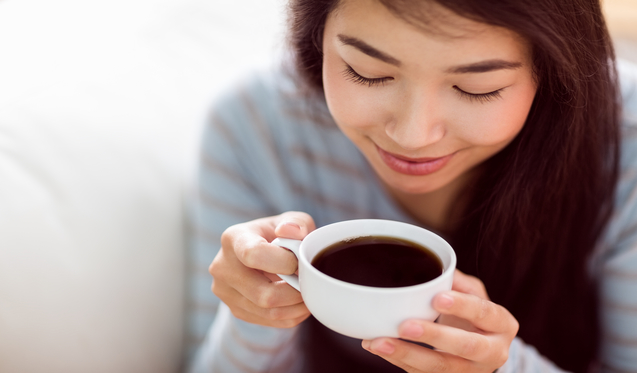 Not a coffee drinker? You may want to reconsider.
Research shows that having a cup of coffee a day decreases your chance of getting cirrhosis, a late-stage liver scarring caused by a liver disease. The two most common causes of liver cirrhosis are alcoholism and hepatitis. Studies have proven that people who habitually drank coffee (two or more cups) daily had a much lesser chance (80%) of having cirrhosis.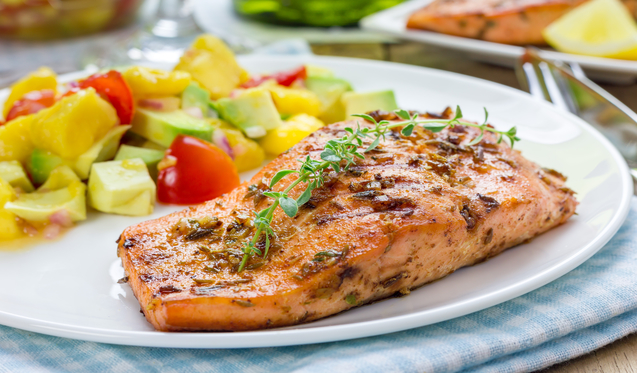 They're not only mouthwatering and delicious, they're super healthy too!
The best seafoods for your liver are salmon, shellfish, and rainbow trout.
These fishes have high amounts of Docosahexaenoic Acid or DHA, an Omega-3 fatty acid. Oregon State University researchers concluded that salmon, shellfish and rainbow trout cut the development of liver-destructive compounds by a staggering 65%. Not only that, DHA has also been proven to improve high blood pressure, some cancers, arthritis and type 2 diabetes.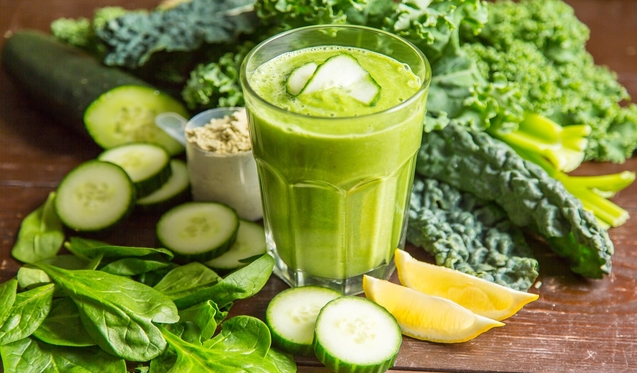 It may be impossible to stomach all needed vegetables to cleanse your liver effectively, but it's very easy to juice them! Four to five servings of freshly juiced organic vegetables is all you need. And know this – even the vegetables that are not in your liking can be concealed and enjoyed in a glass of fresh green juice!
If you have a pre-existing liver condition, vegetable juice has the optimal advantage of making these greens much easier to break down with quick absorption.
Cabbage, Brussels sprouts, and cauliflower are among the top vegetables that are best liver cleansers. And don't fret if you don't deem these vegetables a good mix because you can always toss and add in your favorite vegetables to the mix.
These vegetables reduce the acid levels in your body, hence creating a healthy pH balance.
Moreover, a dietary supplement that promotes cleansing & detoxification of the liver is highly recommended as a daily dietary support if 4 to 5 servings of fresh vegetables a day is unattainable. Healthy Habits' Natural Cleanse Plus is an extreme antioxidant that effectively detoxifies your liver, colon & gallbladder. It also improves metabolism and digestion and increases your energy levels.
Begin your journey to looking and feeling healthy!
Click Here to learn more about how to detoxify your body (Takes Less Than 1 Minute)